FG Keeps Mum On Identities Of Nigeria Air Investors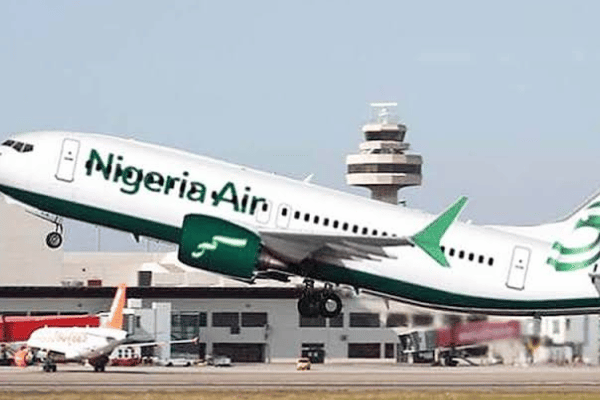 The Muhammadu Buhari-led government has kept mum on the identities of the strategic foreign investors showing interest in Nigeria Air.
Naija News recalls that the Federal Executive Council (FEC) gave approval for three aircraft to kick-start operations of the national carrier, which has generated various reactions.
The Minister of Aviation, Senator Hadi Sirika, had said the role of the federal government in setting up the airline is to assist the carrier by providing the initial capital of between $150m and $300m.
He said the money is expected to be released in tranches from the start of operations through to the first few years after operations' kickoff.
Sirika disclosed that the airline, Nigeria Air, is expected to commence operations before the end of this year and preparations are in advance stage to birth the national carrier.
The minister made it clear that the national carrier would be private sector driven and run on a purely commercial basis, with zero interference from the government.
He added that the proposed carrier has secured its Air Transport License and is in the process of obtaining its Air Operator Certificate from the Nigerian Civil Aviation Authority.
He said the national carrier is expected to utilise a significant number of underused Bilateral Air Services Agreements and take advantage of the substantial opportunity presented by the Single African Air Transport Market, as there is currently no viable Nigerian carrier that operates long-haul services.
Sirika said the government would hold not more than five per cent shares in the airline and Nigerians would have 46 per cent equity, while 49 per cent shares were reserved for strategic foreign investors.
However, stakeholders in the aviation sector have called on the Buhari government to disclose the identities of the foreign investors that bought shares in the airline.
As of the time of filing this report, the government has not revealed the strategic foreign investors involved in the Nigeria Air project.