'Wike Vowed To Collapse The System If His Presidential Ambition Fails… His Friendship Has Only Brought Me Pain'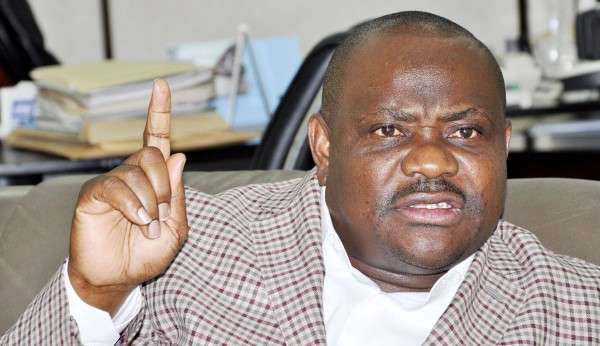 A former lawmaker, Senator Lee Maeba has accused Governor Nyesom Wike of threatening to collapse the Peoples Democratic Party (PDP) if he failed to secure the party's presidential ticket to contest in 2023.
Speaking in an interview with an online television station, he wondered why Wike had refused to move on like former Rivers State Governor, Peter Odili did when he failed in his bid to become the president in 2007.
Recall that Odili had contested in the presidential primaries of the PDP in 2006 but was defeated by the then Governor of Katsina State, Umaru Musa Yar'Adua, who went on to win the presidency.
Maeba said, "Wike told me during one of our campaigns that if he failed the primary that he will collapse the whole system if they do to him what they did to (Ex-Rivers state governor, Peter) Odili. He said he will collapse the system and everybody will go home. That is the fear here."
Speaking in another interview with The PUNCH, the former lawmaker said his relationship with Governor Wike has only brought him pains.
According to him, Rivers State benefited from the PDP presidential candidate Atiku Abubakar on account of his and a former House of Representatives deputy speaker, Austin Opara's closeness to the former vice-president.
He said his relationship with Atiku brought Intels, a logistics company owned by the PDP presidential candidate, to the state.
He said, "It (Relationship with Atiku) brought Intels. Atiku established Intels which employed many people. It was because of us that he (Atiku) invested more in Intels Rivers.
"Must friendship bring something? What has his (Wike's) friendship brought to me? His friendship to me has only brought me pains; his friendship to me has brought me more pains."