Peter Obi Group Seeks Elections For Vacant Senate Seats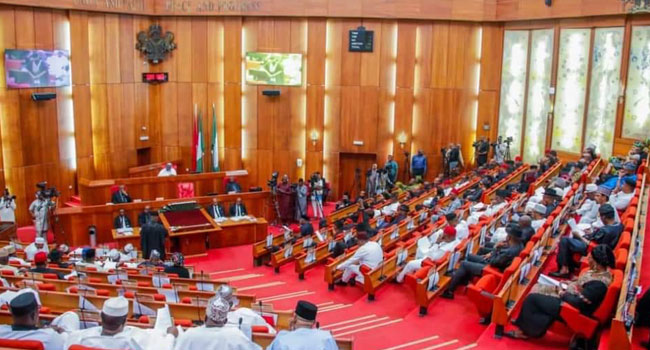 The Peter Obi Support Network has advised the Independent National Electoral Commission (INEC) to quickly conduct bye-elections for three vacant Senate seats.
Naija News reports that three seats became vacant in the Red Chamber about four months ago following the resignation of the occupants.
The vacant seats are Nasarawa West Senatorial District, Borno North Senatorial District and Zamfara Central Senatorial District in the National Assembly.
The seats were declared vacant following the emergence of Senators Abdullahi Adamu and Abubakar Kyari as the National Chairman and Deputy National Chairman (North) of the All Progressives Congress respectively on March 26.
While Senator Muhammad Hassan Nasiha resigned on March 1 after he was named as the Deputy Governor of Zamfara State.
In an interview with The Punch on Tuesday, the spokesperson of Peter Obi Support Network, Onwuasoanya Jones, said INEC is wrong not to have conducted bye-elections into three vacant seats.
Jones said it was against democratic norms and standards for a people to be deprived of representation, even for a single day or even a minute.
He counselled INEC not to waste anymore time in conducting the elections to fill those vacancies.
He said, "Every day, the people of these constituencies stay without a representative in the Senate, they are deprived of their key democratic right. INEC shouldn't waste any more time in conducting the elections to fill those vacancies.
"It is therefore mandatory for the Electoral Commission to stick to the laws that created her and conduct these elections, even if it is one day to the expiration of the present session."