2023: 'Those Who Need Our Votes Must Condemn Killing Of Northerners In South-East' – NEF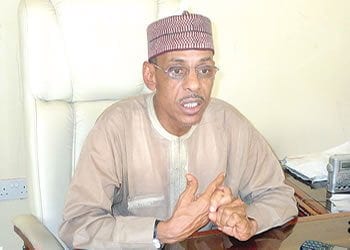 The Northern Elders Forum (NEF) have through their spokesman, Hakeem Baba-Ahmed, condemned what they described as a targetted killing of northerners in the South-East region.
Naija News reports that Baba-Ahmed on Friday morning took to the microblogging platform, Twitter to say that politicians who will count on their votes in the 2023 general elections should immediately condemn the acts.
The NEF spokesman decried the alleged attack and targeting of northerners in the region, noting that the development if not addressed will further worsen community relations in other parts of the country.
He stressed that such action against Northerners must stop.
Baba-Ahmed tweeted: "Targeting and killing of Northerners, particularly in the South-East, should be condemned, and must stop.
"It is very dangerous because it could worsen community relations in other parts of the country.
"We need to hear clear and emphatic condemnations from those who want our votes."
'What Tinubu Will Do To South-East, South-South If He Doesn't Get Votes' – Mr Jollof Reveals
Nigerian comedian and social media Influencer, Freedom Atsepoyi, popularly known as Mr Jollof, has said it would be in the interest of South-East and South-South to vote for the All Progressives Congress (APC) presidential candidate, Bola Tinubu.
Mr Jollof, who recently made a u-turn and pledged support to the former Lagos Governor after criticising him in the past, disclosed the reasons for his advice in a post shared on Instagram.
According to the comedian, Tinubu does not need South-East and South-South to win the 2023 general election but things would be worse if he does not receive votes from the region.
Mr Jollof noted that when the APC flagbearer finally emerge as the president he would attend to issues according to the regions that gave him votes during the election.
He further stressed that Tinubu has a place he is currently holding strong.
He said: "Tinubu does not need South-East and South-South vote and if una no vote for am e go even worst for una when he become president, na who give am number na him he go attend to.
"So if you people don't have sense, you better have sense now. South East and South-South he does not need your vote. Where Tinubu hold he hold am strong."