2023 Presidency: Charly Boy Raises Observation About Peter Obi As He Shares Picture With British Prime Minister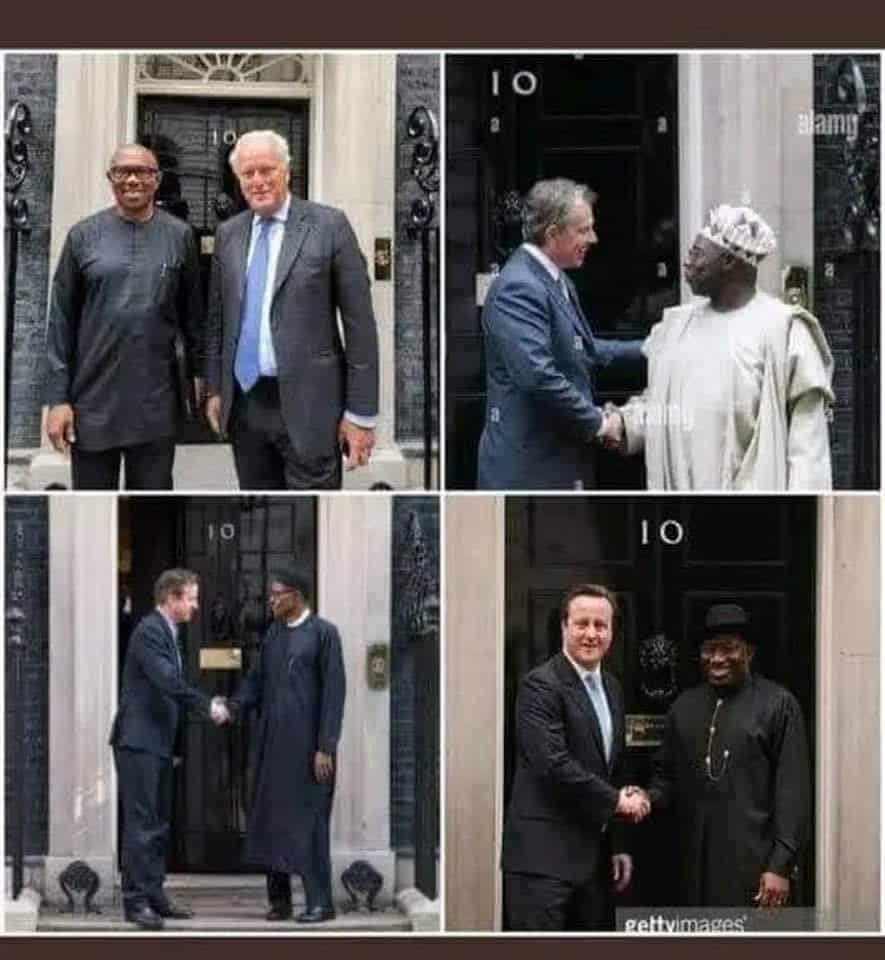 Veteran entertainer, Charles Chukwuemeka Oputa popularly known as Charly Boy has stated that Britain might have codedly endorsed a presidential candidate ahead of the 2023 presidential elections in Nigeria.
Sharing some pictures which he made into a collage, Charly Boy posited that candidates invited to the British Prime Minister's official residence have gone ahead to win the presidential election in Nigeria.
He shared pictures of Chief Olusegun Obasanjo, Dr Goodluck Jonathan, President Muhammadu Buhari and Mr. Peter Obi.
He added that after meeting the serving British Prime Ministers at their times, Obasanjo, Jonathan and Buhari have all gone ahead to win presidential elections in Nigeria, observing that Obi's recent meeting with the outgoing UK Prime Minister, Boris Johnson may be a pointer to who will win the 2023 presidential election.
He wrote via his Twitter account on Thursday alongside the photo collage: "Is dis how Britain lets us know our next President?
"Every election year, they invite their preferred Nigerian presidential candidate to Number 10 Downing Street, the permanent home of every active Prime Minister.
"They invited Obasanjo in 1998. '99 he became President.
"GEJ in 2010. 2011 he became President.
"Buhari in 2014. 2015.
"Now they have invited Peter Obi in 2022.
"Wetin wan happen now? Think about it."
I'm Not Getting A Divorce
Meanwhile, Charly Boy has debunked the speculations that his 45 years old marriage is on the verge of collapse.
Naija News reports that the social-political activist took Twitter, to lament about being tired of his marriage and might return to bachelorhood.
The post got social media agog with several reactions. However, the singer has debunked rumours of separating from his wife.
According to Charly Boy, some people are rejoicing over his post on marital failure but it was a piece of advice to others.
He wrote: "Because of dis my recent post. Some winche pple don begin speculate say my marriage don crash. Abegi ooooooo. I just dey talk to many pple wey think say marriage shouldn't feel like work. Or it feels like work, we are doing it wrong. Lie.
He added, "Like anything else that is rewarding, we have to work at our marriages. And it's OK if marriage is hard work! It can never be on auto cruise."