'Kidnappers Of Nollywood Actors Mocked Me, When I Said We Have Raised Only N1.2m' – AGN President, Emeka Rollas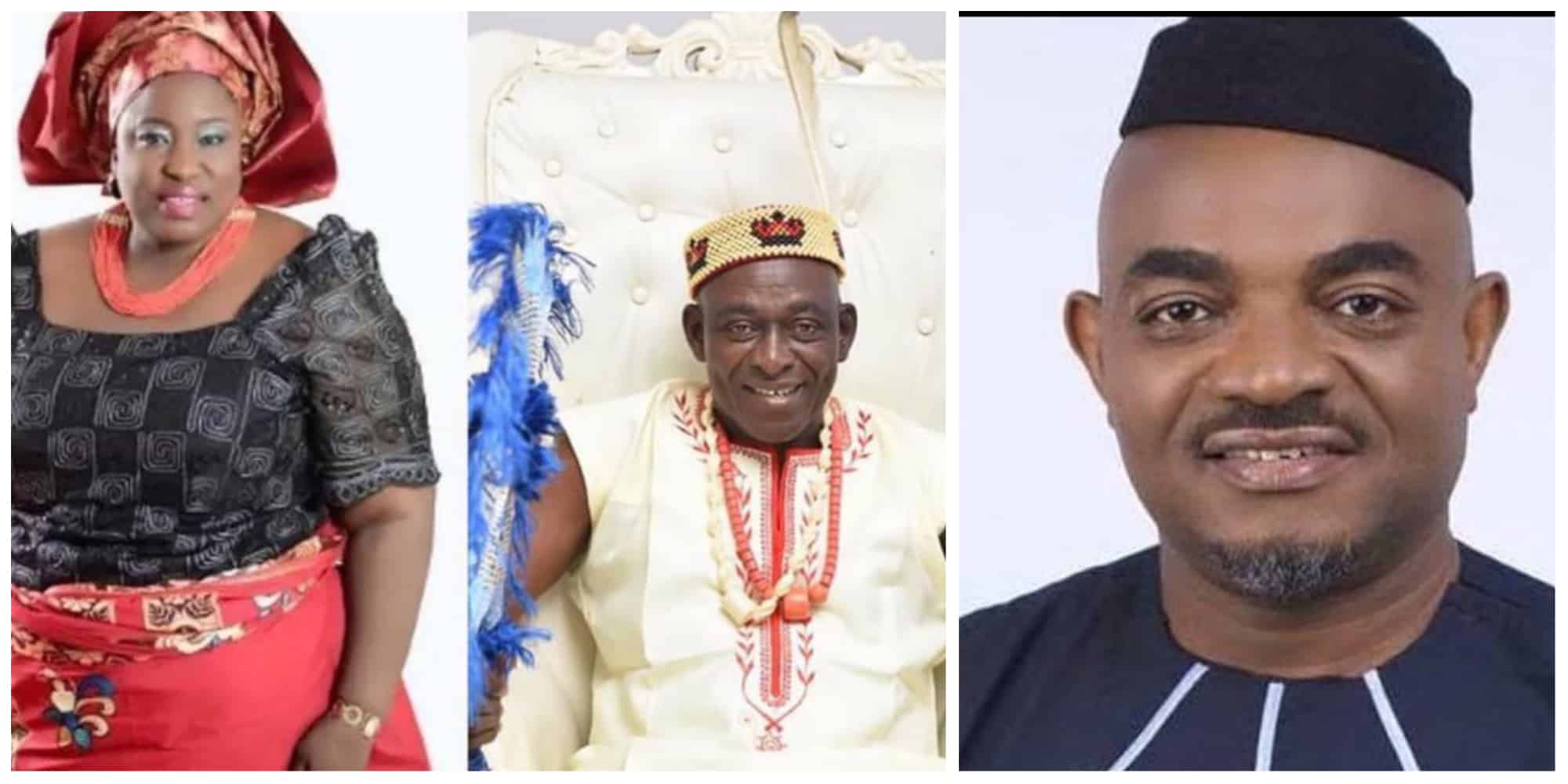 The National President of the Actors Guild of Nigeria (AGN), Emeka Rollas has given an update on the kidnap of top Nollywood actors, Cynthia Okereke and Clemson Cornel.
Speaking with journalists on Monday, Emeka Rollas said they have raised N1.2 million against the $100,000 demanded by the abductors.
The AGN president said the kidnappers mocked him and other colleagues, adding that they cannot afford the huge ramson.
Rollas added that the kidnappers ordered other celebrities posting their moments on Instagram to contribute to paying the $100,000 ransom.
He said: "This is to brief you about the happenings over five days now on our two colleagues abducted a few days back. The situation still remains the same but we are believing God to do His miracles and wonders at this point in time.
"Yesterday, while talking to the abductors, we were trying to explain to them that we were putting some funds together, and we were contributing. We said that we had about N1.2 million. And they started laughing at us.
"They started mocking us and saying 'all those your celebrities posting on Instagram, how much have they contributed?' Immediately, it got to me that these people are watching us. It is not the best time to circulate this information on Instagram."
Monalisa Chinda Accused Of Exposing Actors To Danger
Some Nigerians criticized Nollywood actress, Monalisa Chinda, for exposing her kidnapped colleagues, Cynthia Okereke and Clemson Cornel to danger.
Monalisa, in a post shared on Instagram, said she doesn't understand why people would think that Nollywood actors have money, considering the little amount of money they receive.
While expressing shock at the $100k, demanded by the kidnappers, Monalisa added that the numbers used to communicate with the actors in captivity can easily be traced.
The social media post from Monalisa, generated outrage online as some netizens accused her of exposing the actors to danger.
Some people claimed that the kidnappers could get a hint about her social media post.
kellyfresh22 wrote: "Now she is doing more harm to them than the kidnappers.Which one be the number is traceable. Must you guys say everything out just to chase clouts.Make una dey pray for common sense nah."
ekymark wrote: "Social media is causing more harm than good."
maxhubonline wrote: "Chasing clout will not allow us to know the right time to talk and the right thing to talk….madam what if one of them read this?"
iamrealebere wrote: "Why still exposing them to danger by mentioning monitoring and tracking"
eyinimofe232 wrote: "And you think they won't see this,this is not a smart move at all"
khadi_diamond wrote: "This is nonsense, you're putting them in more danger,let everything in searching for them been in silent….. Remember those kidnapper are also on social media."
symply_ammo wrote: "so why post it if it can asily be traced? what happened to catching them unawares?"