'Atiku Trying To Play Funny' – Wike's Camp Insists Ayu Must Go For PDP To Have Peace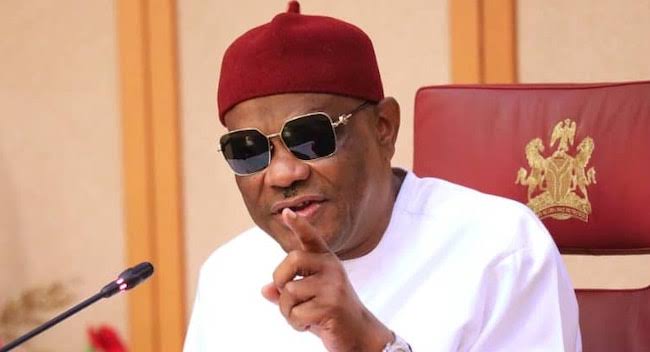 Loyalists of Rivers State Governor, Nyesom Wike, have insisted on the removal of the National Chairman of the Peoples Democratic Party (PDP), Senator Iyorchia Ayu before they can back the presidential ambition of former Vice President Atiku Abubakar.
Recall that the decision of the party's presidential candidate, Atiku Abubakar, to pick Governor Ifeanyi Okowa as his running mate, snubbing a selection committee that had recommended Governor Wike, had thrown the main opposition party into crisis.
Moves to reconcile aggrieved party members will top the agenda as members of the PDP Board of Trustees (BoT) and National Working Committee (NWC) meet today, which could set the stage for a face-to-face conversation between two warring gladiators – Nyesom Wike and Atiku Abubakar.
It was gathered that the loyalists of the Rivers State governor have remained adamant on the demands laid before the party's leadership for peace.
Peace Offering
According to Daily Independent, Atiku Abubakar may have to sacrifice the PDP chairman if the Wike camp refuses to shift ground on their demand because of the caliber of individuals backing the Rivers governor.
A PDP governor in Wike's camp maintained that Senator Ayu must honour the pact he had with them before he emerged as national chairman.
He said: "Yes, we have already laid our demands before the BoT and the first condition for peace is that the national chairman must step down.
"That was already agreed in our caucus meeting two nights ago. We will remain in PDP and work for its success but can't campaign alongside Ayu.
"Ayu has demonstrated partisanship in the handling of the crisis in the party. Aside praising (Aminu) Tambuwal as the game changer for stepping down for Atiku at the presidential primaries, we are also aware of the role he played in scheming out Wike as the vice-presidential candidate."
Atiku's Controversial Interview
The governor also slammed the former Vice President for granting an interview to Arise Television, which has now escalated tension in the main opposition party.
He berated Atiku Abubakar for stating during the said interview that Ayu can only step down as national chairman if he wins the presidential election.
"We were already making progress but the recent interview granted by the presidential candidate worsened the whole issue.
"If Wike who was aggrieved could maintain silence, why can't he (Atiku) do the same? "In the interview, he said Ayu can only step down if he wins the presidential election.
"That was not the agreement we had before the national convention where he (Ayu) was elected the national chairman. Every right-thinking person in the party, including Ayu, knows that.
"If they are now trying to play funny, we will also prove to them that we are key stakeholders in the party and we will fight this battle to a logical conclusion," the governor said.