INEC Records 12 Million Fresh Registration In 13 Months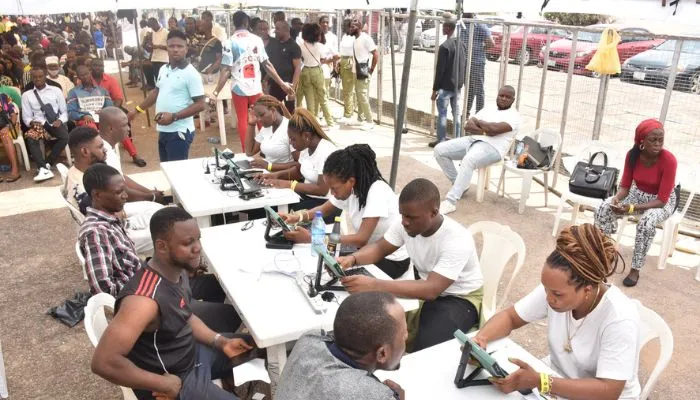 The Independent National Electoral Commission (INEC) recorded over 12 million new applications in the Continuous Voter Registration (CVR) concluded on Sunday, 31st of July.
The electoral body launched a portal on June 28, 2021, to enable Nigerians to register or request to update their voter information before they complete the process at a physical registration centre.
The update released by INEC as of 7 am on August 1, was that 12,298,944 Nigerians had completed their registrations.
According to the update, 3,444,378 of the registrants did online registration, while 8,854,566  registrants did physical registration.
The commission also gave a breakdown of those who completed their registration according to the States of the federation.
In the State breakdown, Lagos state led the pack with 585,629 completed registrations, seconded by Kano with 569,103, and Delta with 523,517.
In the gender breakdown, 6,074,078 of the registrants are males, 6,224,866 are females, and 87,083 are Persons With Disabilities (PWDs)
Also, 8,784,677 are youths; 2,430,709 are middle age between 18 and 34 years.
A total of 965,017 are the elderly between 50 to 69 years; 127,541 are 70 years and above.