2023: Why I Withdrew From Kaduna PDP Gov Primary – Baba-Ahmed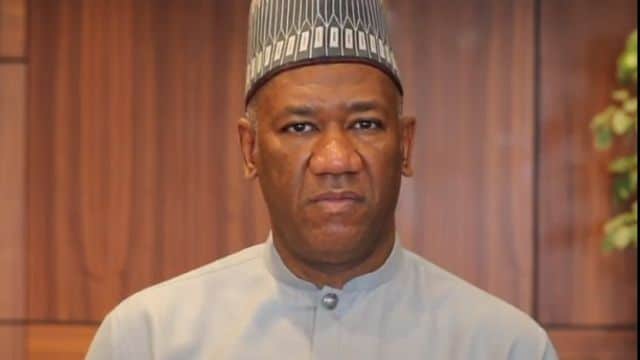 The Vice Presidential Candidate of the Labour Party, Datti Baba-Ahmed, has disclosed why he withdrew from the governorship primary of the Peoples Democratic Party (PDP) in Kaduna State.
Baba-Ahmed said that he withdrew from the governorship primary because of his principle and stance on not bribing delegates for votes.
Naija News reports that the economist state stated this on Monday at a press conference in Abuja, the nation's capital.
The founder of Baze University stated that he did not regret withdrawing from the PDP governorship primary.
He said, "On 24 May, I withdrew from Kaduna State governorship primary under the PDP on grounds of divergent principles."
It was said that Baba-Ahmed was forced to abandon his governorship ambition because many Kaduna delegates vowed to snub him at the PDP primaries.
The disgruntled PDP delegates had described him as a frugal person who seeks to aspire to political office without proper 'consultation' with them and other party supporters.
In a related development, Baba-Ahmed said that the growing fortune of the Labour Party (LP) presidential candidate, Peter Obi has suddenly become a bitter pill for some Nigerian politicians.
Baba-Ahmed who was unveiled as LP's vice presidential candidate on July 8 said some politicians have already gone extreme by committing huge amounts of money to create and spread falsehood about him and Obi in the name of politics.