Nigerian Newspapers Daily Front Pages Review | Sunday 31st July, 2022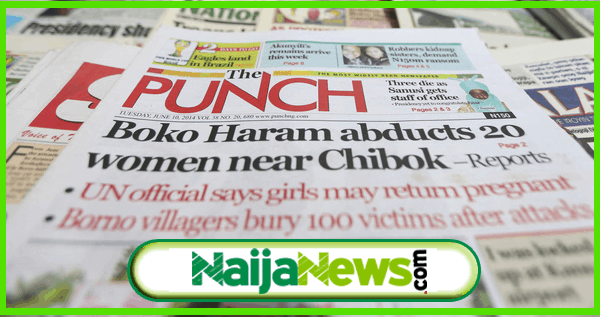 Naija News looks at the top happenings making headlines on the front pages of Nigeria's national newspapers today Sunday 31st July, 2022.
The PUNCH: The persistent rise in the cost of aviation fuel, known as jet A1, is beginning to cause apprehension in the minds of stakeholders in the industry as they express fears that the sector may collapse and there may be huge job losses if the rising cost is left unchecked.
---
This Day: A former Governor of Jigawa State, Mallam Sule Lamido, has advised the Rivers State Governor, Mr. Nyesom to emulate Vice President Yemi Osinbajo; Senate President, Dr Ahmad Lawan; and his predecessors in the state, Dr. Peter Odili, and Mr. Rotimi Amaechi, who showed maturity when they lost the presidential tickets of their parties.Lamido further said that it is uncultured for a younger person like Wike to say that an elderly person like the presidential candidate of the Peoples Democratic Party (PDP), Atiku Abubakar is lying.
---
The Nation: The recent surge in terror attacks in Abuja has sparked fresh security fears across the country's main cities over the large number of undocumented foreigners who are mainly engaged as guards and other domestic hands. Residents and security experts say such foreigners could turn easy tools in the hands of terrorists.
---
Daily Trust: Within 16 months, the 11 Distribution Companies (DisCos) in Nigeria lost the capacity to pay N484.993 billion of the N1.084 trillion invoices they received for the electricity they received from the power Generation Companies (GenCos) between January 2021 and April 2022.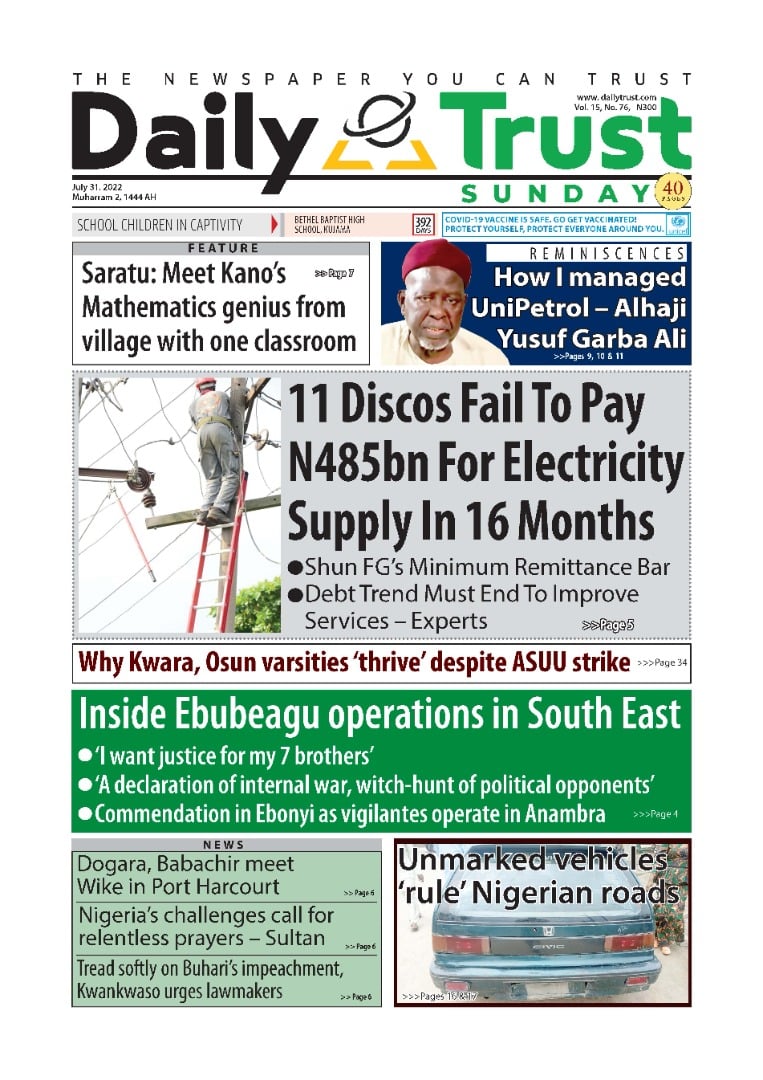 ---
Sunday Sun: Northern Christians in the All Progressives Congress have insisted that the Muslim-Muslim ticket adopted by the ruling party in defiance of protests by well-meaning, key national stakeholders, including prominent Islamic and Christians leaders, is divisive, unjust and insensitive.
Thank you for reading, that is all for today, see you again tomorrow for a review of Nigerian newspapers.