2023: Why Wike Fell Out With Tambuwal – Aminu Wali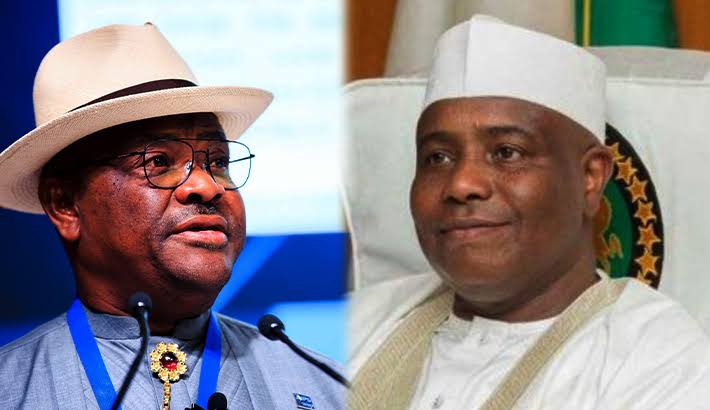 Elder statesman and former Foreign Affairs Minister Ambassador Aminu Wali has dismissed claims that Governor Aminu Tambuwal of Sokoto State betrayed his friend, Governor Nyesom Wike.
Naija News reports that Wike and Tambuwal had fallen out after the latter stepped down to support Atiku Abubakar to emerge as the presidential candidate of the Peoples Democratic Party (PDP) at the party's convention.
Tambuwal's decision was seen as a betrayal because Wike supported the Sokoto governor's presidential bid in 2018 against Atiku.
But in an interview with Sunday Sun, Wali said Tambuwal only supported who he thinks has the potential to grab the party's ticket.
He said: "Well, I don't think I will call that a betrayal.  Yes, back in 2019, Wike was a champion that led the charge on behalf of Tambuwal. That was done, they were friends.
"But this time around, Tambuwal declared that he wanted to run for the president, and Wike now declared that he also wants to run for the president too.
"So, obviously, they would have to be opposed to each other unless they sit down and agree on how to resolve it, which never happened, and eventually bad blood was created by people from both sides because this is politics, and this is the survival of the fittest. At the end of the day, they fell out."
Speaking further, he stated that Tambuwal and Wike had not been on good terms before the convention of the main opposition party.
Wali stated that both men were chasing their ambition, so "there wouldn't be any love lost under those circumstances."
He said: "So, betrayal or not, it all depends on which side you are. As far as Tambuwal was concerned, he realized that the chances of winning, and they probably had not come to terms between him and Wike or some of the other aspirants. So if Tambuwal decided to throw in the towel, the aspirant that he feels can win the election might be his choice. I don't think that is a betrayal.
"That is probably his calculation to his own survival. I don't think that I can call it a betrayal. If Wike found himself in the same situation that Tambuwal found himself, maybe he is going to take steps that would preserve his own political survival."