PDP Woos APC Presidential Aspirant With Gov'ship Ticket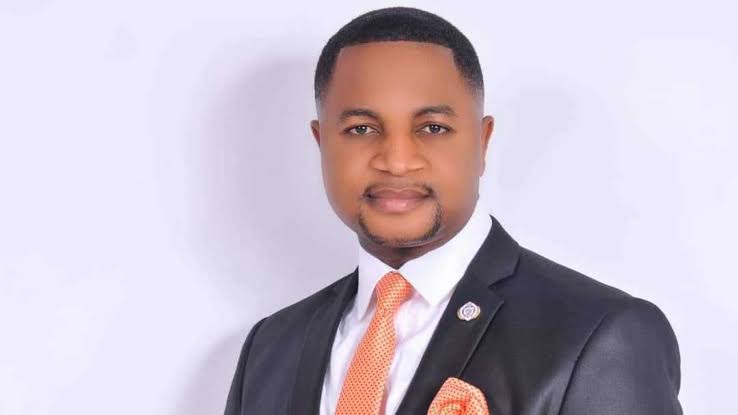 The Peoples Democratic Party (PDP) is making a move to lure a former presidential aspirant of the All Progressives Congress (APC), Nicholas Felix to the party.
The main opposition party has the agenda of presenting Felix with the Edo State governorship ticket of the party in 2024 if he joins the party.
This is coming months after Felix claimed that the presidential candidate of the APC, Bola Tinubu, did not reach out to him because he supported the vice president, Yemi Osinbajo, during the presidential primary of the ruling party.
Felix, in an interview with Punch, claimed that some supporters of Tinubu accused him of betrayal and trying to blackmail their principal.
One of the Whatsapp messages sent to the former presidential aspirant reads, "What's all this hysteria about…sounds blackmails and certainly counterproductive. Smacks of unnecessary desperation if you ask me."
Felix said, "After the Punch report was published, I received a lot of messages, especially this one from one of his team, who I will not disclose. I find it quite surprising but I didn't react because I know our APC flagbearer, His Excellency, Asiwaju Bola Tinubu, is a seasoned politician and won't react in such a manner.
"With all, I heard about him and people who know him personally and work closely with him, he will not tolerate any supporter or campaign team to react in this manner.
"I am only very concerned that some of these guys are going to represent him in a bad light. If we want to win this election, I expect that everyone should be able to work together.
"There is so much happening. The least we could do now is to bring everybody together and not try to join issues or cause ourselves more trouble."
The former presidential aspirant when asked if there are advances from PDP, he said some received an 'offer' from some party chieftains who urged him to consider the idea of replacing the Governor of Edo State, Godwin Obaseki when he leaves office in two years.
He said, "But it is not something I am considering for now. I will remain in APC."