BBC, Daily Trust Will Be Sanctioned For Glorifying Terrorists – FG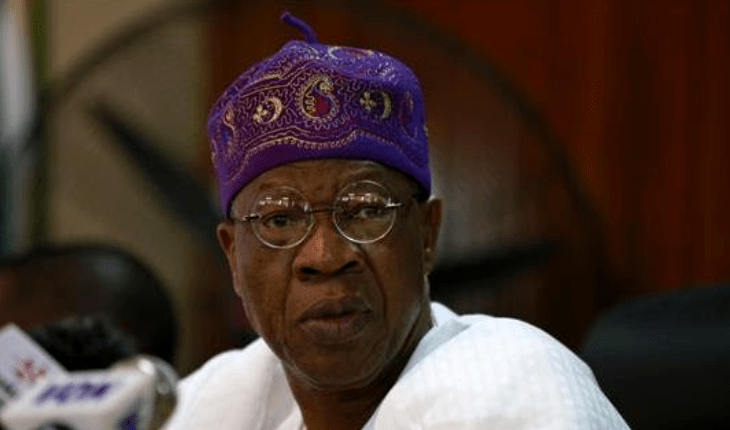 President Muhammadu Buhari-led government on Thursday said the British Broadcasting Corporation (BBC) and Daily Trust will be sanctioned over their documentaries on terrorism and banditry in Nigeria.
The Minister of Information and Culture, Lai Mohammed while speaking in Abuja accused BBC of showing the faces of terrorists as if they are Nollywood stars.
According to the minister, the news platforms would not get away with the interviews with terrorists.
Mohammad further stated that the appropriate sanctions will be meted to the platforms.
The minister said, "Let me assure you, they will not get away with this naked glorification of terrorism and banditry in Nigeria," Mohammad said.
"When otherwise reputable platforms like BBC give their platform to terrorists, showing their faces as if they're Nollywood stars… I want to assure them that they won't get away with it, and the appropriate sanctions will be meted out. out"
Recall that BBC interviewed a bandit leader who confessed that they bought more weapons with the N60 million ransom paid by the Federal Government for the release of schoolgirls abducted at the Government Girls Secondary School in Jangebe town in Zamfara State in February 2021.
Ado Aleru, a notorious Fulani gang leader who is wanted by the Katsina police for leading a massacre in the village of Kadisau in June 2020 was also interviewed.