Sowore Recommends Solutions To Frequent National Grid Collapse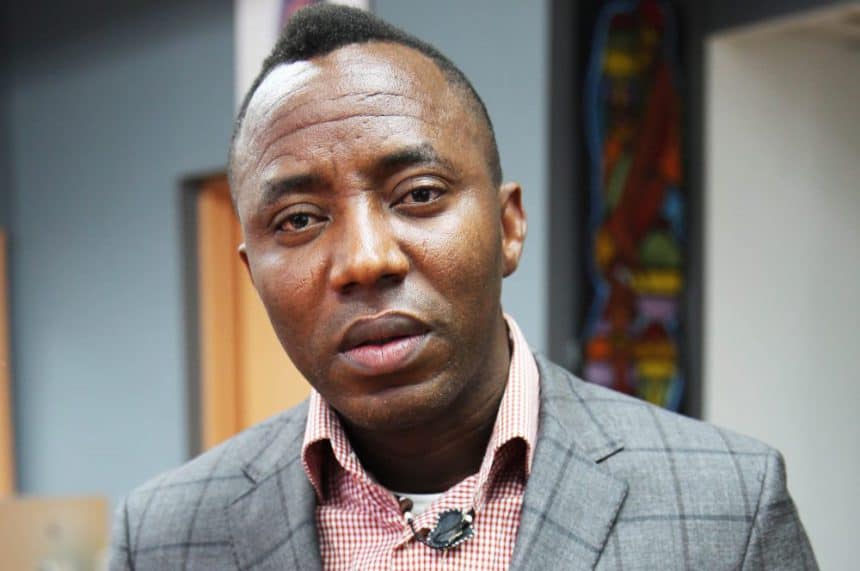 The presidential candidate of the African Action Congress (AAC), Omoyele Sowore, has listed the solutions to the frequent collapses of the Electricity National Grid.
Naija News understands that the National Power Grid is a government utility focused on wheeling electricity generated by the Generating Companies (GENCOS) through the Transmission Company of Nigeria (TCN), while the Distribution Companies (DisCos) distribute the electricity to the consumers.
Nigeria currently has over 23 power-generating plants across the country connected to the national grid.
However, the electricity grid collapsed last week Wednesday making it the seventh time the grid has failed in 2022.
Speaking in an interview on Arise Television on Monday, Sowore stated that one of the ways to solve the problems in the power sector is to adopt technology in generating electricity.
The Human Rights activist also added that another way to address the power sector issues is by investing in solar energy to transmit electricity.
Sowore added that if elected as the next President, he should be able to add 15,000 to 20,000 megawatts through gas fire plants.
He said: "I have done the homework to discover that when you spend $70m, you are capable of erecting over 2,000 km of transmission and that is the amount we are going to spend to repair the National Assembly.
"So, if you spend $16bn, you are capable of providing transmission all over West Africa. So, generating electricity now requires a lot of technology. And if you understand how the world works, it has to be an energy mix.
"We can easily for the next four years that we will be in power add 15,000 to 20,000 megawatts through gas fire plants. Most of the gas fire plants they built don't have a supply.
"Egbin has the capacity to generate 1,000 megawatts but it is doing 606. Sapele has the capacity to generate 1,080 megawatts but it is doing less than 200. So when you fire all those plants, you will make it up to 13,000.
"The problem is that they built a power plant but because of corruption they didn't build gas pipelines. They haven't done the right thing and these guys have no idea on how to get it right."