Reactions As Bobrisky Seemingly Refers To Himself As 'Olosho', Sends Message To His Colleagues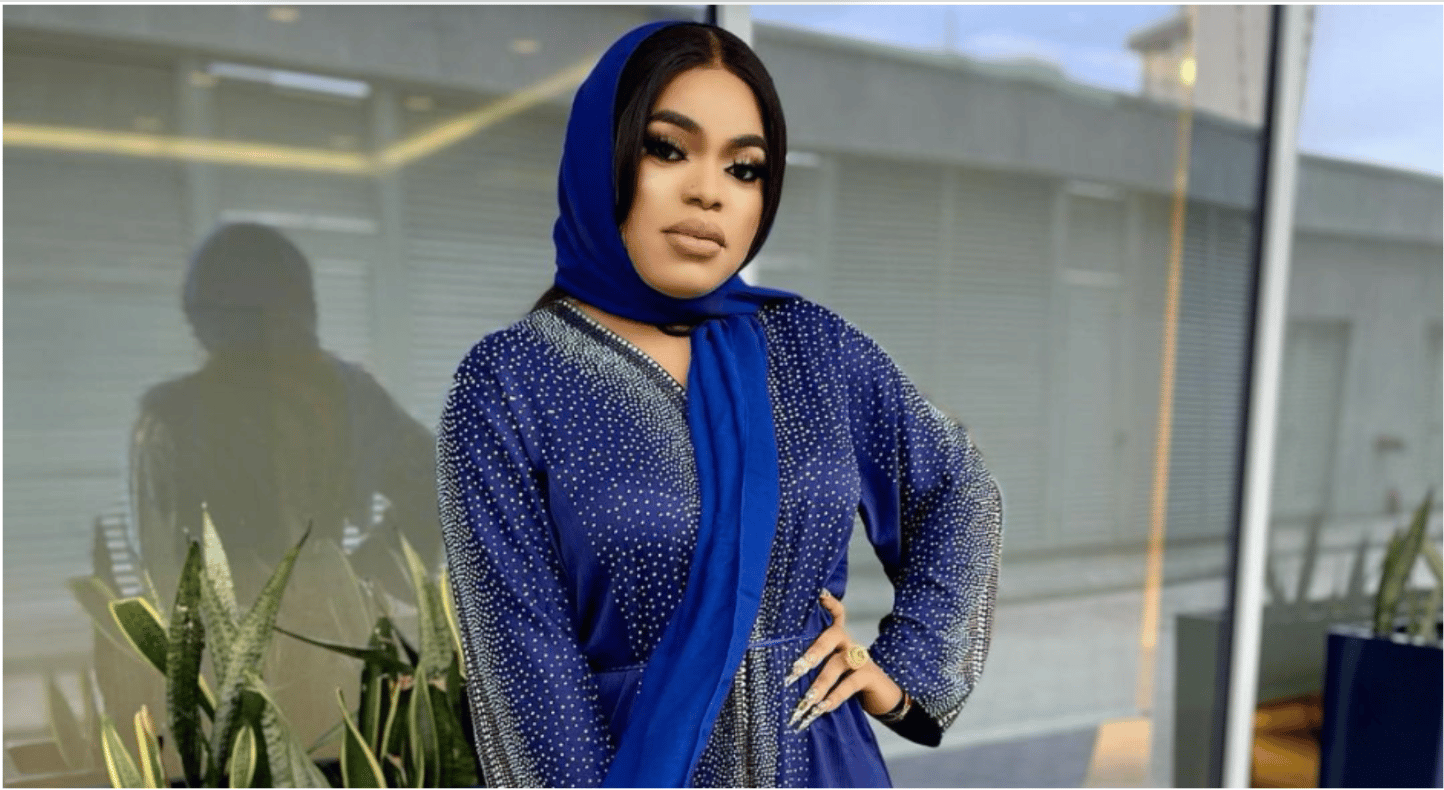 Controversial Nigerian crossdresser, Idris Okunneye popularly called Bobrisky has sparked reactions online after what seems like referring to himself as a s3x worker.
As many Nigerian continues to groan over the increase in the exchange rate, Bobrisky in a post shared on his Instagram page sends a message to his colleagues.
Bobrisky claimed that their price has gone up and there's a need for s3x workers to update their price cards.
He added that they would no longer be engaging for a short time but only at weekends.
He wrote: "All the olosho in the house our price don high o let update our price card. $1 is now 649. As a matter of fact no more short time Na weekend things now."
This earned him backslashes from netizens who claimed he was encouraging a wrong lifestyle.
tohab_ wrote: "Olosho no be work oooooo Domotilla,stop encouraging n0nsens£,asinwin eyan"
nnemerem wrote: "Them suppose they arrest all this kind yeyebrity when they influence youth the wrong way. Last time I checked we are in a country that teaches moral and gay hasn't be legalised."
mychukwuebuka wrote: "Most young girls are dying due to the stupid and fake life's they post on the gram. Influencers call yourselves to order and ask what impact am I contributing to the society because every soul you mislead the blood is on your hand"
doraphoenixx wrote: "A societal menace of this present generation. Shamefully" 
householditemseller wrote: "This is absolutely nonsense. Someone's future husband oh"
_____shegn wrote: "He doesn't even know let's and let, stupidity with poor English."