Tinubu: Babachir's Panel Reveals Merits/Demerits Of Muslim-Muslim, Muslim-Christian Tickets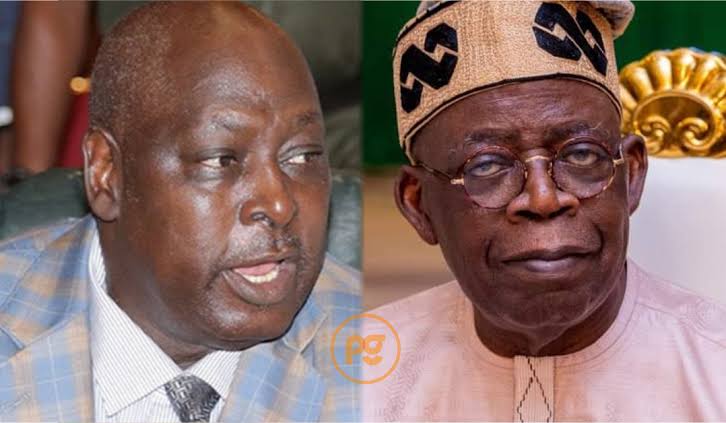 The presidential candidate of the All Progressives Congress (APC), Bola Ahmed Tinubu, was warned about the backlash that comes with the fielding of a Muslim-Muslim ticket ahead of the 2023 elections.
The warning was given in a 'Report on the Actualisation of the Presidency of Asiwaju Bola Ahmed Tinubu in the Coming 2023 General Election' by the Planning and Strategy Committee of the Tinubu Campaign Organisation headed by a former Secretary to the Government of the Federation, Babachir Lawal.
The committee's report was signed by all panel members except a former Chairman of the Economic and Financial Crimes Commission (EFCC), Nuhu Ribadu.
According to The PUNCH, the panel stated that Muslim-Muslim and Muslim-Christian tickets have merits and demerits.
It, however, warned that the zone and religion of the running mate were sensitive issues that required careful consideration.
The Babachir-led committee pointed out that a Muslim-Christian ticket would sustain the established religious balance in presidential tickets since 1999.
It said such a ticket would satisfy the aspirations of Christians in the North-Central and North-East.
However, the group warned that Muslims in the North-West and North-East might vote for northern candidates in the NNPP and PDP.
On the Muslim-Muslim option, the committee said it would help attract the Muslim community, thereby weakening the voting strength of the PDP and NNPP.
On the disadvantage of such a pair, the panel said, "It will trigger a large-scale revolt from the Christian communities across Nigeria against our party, thereby resulting in substantial loss of votes that may affect the overall victory of the election. In our current nascent democracy, it has never been tried, but when tried, the winner was not sworn in, even though it was adjudged as the most free and fair election."