Oil Price: Nigeria, Others May Incur More Debts Next Year – OPEC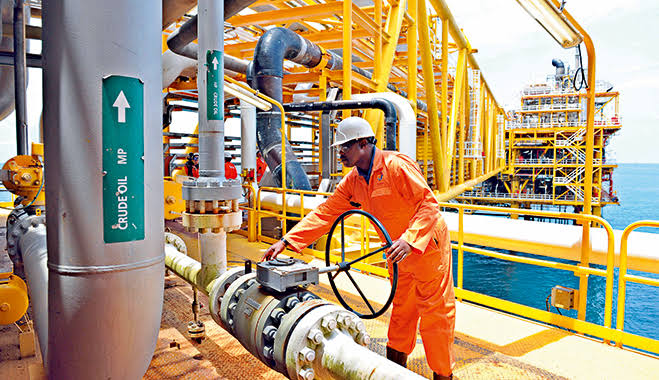 Despite the continuous appreciation of oil prices in the country, the Organization of Petroleum Exporting Countries (OPEC) has said that Nigeria and other countries may incur more debts in the coming year, Naija News reports.
The organization raised concern about rising debts in nations of the world, particularly Nigeria, noting that despite improvement in fossil fuel prices, the economic outlook for the country has been impacted by high inflation which has reduced private sector optimism and weakened consumer spending.
OPEC said it is more worrisome that the pandemic made it into 2023, noting that the development is another risk that could curb growth depending on the extent of measures taken to reduce contagion.
The organisation stressed that the challenges could increase uncertainty and make high debt levels to persist across the world next year
Naija News reports that OPEC made the observation in its newly released Monthly Oil Market Report for July 2022.
The organization said that in May 2022, Nigeria's composite Consumer Price Index rose to 17.7 per cent y-o-y, from 16.8 per cent y-o-y in the prior month.
In response to the elevated inflationary pressures, the Central Bank of Nigeria decided to up its policy rate by 150 bps to 13 per cent, bringing borrowing costs to the highest since April 2020.
"It was the biggest rate hike since July of 2016 amid concerns that persistent inflationary pressures could weigh on the country's fragile recovery", the report noted.
Naija News understands that Nigeria has been unable to increase its crude revenue despite the rise in crude prices, and consistent increases in production quota by OPEC.
The country's output recently dropped to around 1 million barrels per day, further worsening its chances of taking advantage of the Russian/Ukraine war to earn more revenue.
OPEC's forecasts put world GDP growth in 2023 at 3.2 per cent, with the assumption that the ramifications of the pandemic, geo-political developments in Eastern Europe and global financial tightening amid rising inflation do not negatively impact the 2023 growth dynamic to a major degree.
OPEC also assumed that major economies revert back towards their growth potential.
While admitting that the downside risk exists, the organization said: "Global inflation continues to be a major concern, along with the consequence of further monetary tightening measures by key central banks. The continuation of the pandemic into 2023 is another risk that could curb growth depending on the extent of measures taken to reduce contagion. While labour markets are forecast to remain tight, supply chain bottlenecks may not be resolved in the short term and high debt levels across the globe may persist".
Overall, although OPEC said the above-average fossil fuel prices support a firmly positive outlook for the rest of the year, however, it said "concerns over soaring inflation would increase uncertainty next year".