Nigeria Loses 14.94million Oil Barrels Worth N703.96bn in Three Months – Report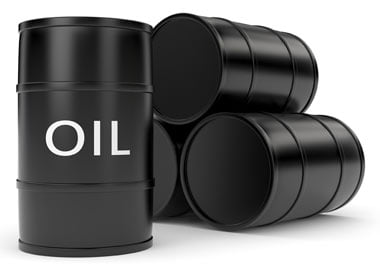 Nigeria's oil production crashed by about 14.94 million barrels in the second quarter of 2022, Naija News reports.
Data obtained from the latest Monthly Oil Market Report of the Organisation of Petroleum Exporting Countries (OPEC) for June 2022 revealed this.
An analysis of figures released by OPEC and the average cost of crude in Q2 2022 obtained from global oil price reports, indicated that Nigeria's oil earnings plunged by about N703.76bn, being the worth of the 14. 94 million barrels of crude were lost during the review period.
In OPEC's crude oil production data based on direct communication from its 13-member nations, the organisation stated that in the first quarter of this year, Nigeria produced 1.299 million barrels of oil per day.
But this dropped to 1.133 million barrels per day in the second quarter, indicating a plunge of 166,000 barrels per day.
This implies that for the estimated 90-day period in Q2 2022, the country could not produce or lost about 14.94 million barrels of crude oil.
Data obtained from the global statistical firm, Statistica, showed that the average prices of crude in April, May and June this year were $104.58/barrel, $113.34/barrel and $122.71/barrel respectively.
This implies that the average for the quarter under review is $113.54/barrel. Therefore by losing 14.94 million barrels in Q2, 2022, Nigeria's oil earnings plunged by about $1.696bn (N703.96bn at the official exchange rate of N415/$).
Reacting, the Group Managing Director, NNPC, Mele Kyari, revealed that the decline in the funding of oil investments had virtually led to a halt in the drilling of crude oil by operators in the sector except for the national oil firm.
The NNPC boss stated that though there were other concerns in the industry, the issue with reduced funding had really impacted severely on the sector.
Kyari said Nigeria was number one in terms of oil reserves in Africa, adding that "we should be the number one producer of oil, but today we have our challenges, which my colleagues (earlier speakers) have pointed out.
He said: "Yes, there are engagements going on and the support that we are getting from government security agencies and the leadership that the Minister of State is giving us to make sure we address this issue around security.
"But that is not only the problem we have. We have seen a clear natural decline that is happening in our industry today and this is real. And when such decline comes and you are not able to put money to put it back, no one is drilling today except NNPC by the way, and a few others.
"So if you don't drill and decline continues, then you are not only going to see the effect of theft and other vandal actions that we are seeing today, you are also going to see the collateral effect of lack of investments."