Reactions As INEC Extends CVR Registration Till July 31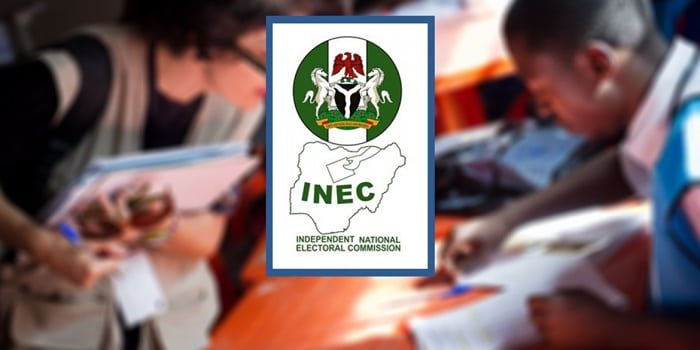 Nigerians have reacted to the extension of the Continuous Voter Registration (CVR) by the Independent National Electoral Commission (INEC).
INEC, in a statement on Friday by the spokesman of the Commission, Festus Okoye, said the CVR exercise has been extended by two more weeks and would end on July 31, 2022.
Okoye asked Nigerians to take advantage of the new two-week extension to register for their Permanent Voter Cards (PVCs) and not to wait until the last few days before the deadline.
He stated that the exercise has also been extended to eight hours daily from 9am to 5pm instead of the current duration of six hours daily and will also include weekends as against only weekdays.
The INEC spokesman stated that the commission made the decision at an Extraordinary Session which took place in Abuja on Friday.
Recall that INEC had earlier fixed June 30 as the deadline for the ongoing CVR ahead of the 2023 elections, but the commission later extended the exercise by two weeks.
However, Nigerians have taken to the micro-blogging platform, Twitter, to express their views regarding the extension of the CVR exercise.
See some of the reactions below.
@Nkemchor_ wrote: "INEC is in a hurry to end CVR registration for obvious reasons. Wasn't the extension meant to be for 2 months?
"You're even giving 2 weeks' notice? We have complained several times about a lot of places not having enough machines and nothing has been done. Hmm!"
@PrideOfAPeacock wrote: "You are calling it "continuous" yet there is a deadline?
@Chuksunruly wrote: "I thought u extended it to August what happened?? Is the massive wave of new registration scaring the powers that be?"
@genteel_dera wrote: "INEC the problem is making available enough machines especially in the South East. The recorded low turnout preceded even the deadline of the registration because they got fed up.
"Use the remaining weeks to beef up this registration with machines & not extension of service days."
@Eric_NiceGuy wrote: "Please explore the option of informing registrants whose cards have been produced since 2011 to come pick up via SMS and emails stating where the cards are. Your offices are full of cards not collected by the card owners."
@Ngwe_ wrote: "Why should you suspend voter registration? Is the money allocated to you not enough or what? What is the aim, and reason for voter registration suspension? Please educate me and other Nigerians that may want to know."
@adigomKelson wrote: "Not even up to one month notice. No be soo. Why do you guys seem to be under pressure to halt the exercise?"
@Demola_ace wrote: "The deadline should be around December, I don't know the cogent reason behind the rush to fix a deadline."