Nigerians Mock Funke Akindele For Bragging About Her 20 Million Followers To Win Lagos Election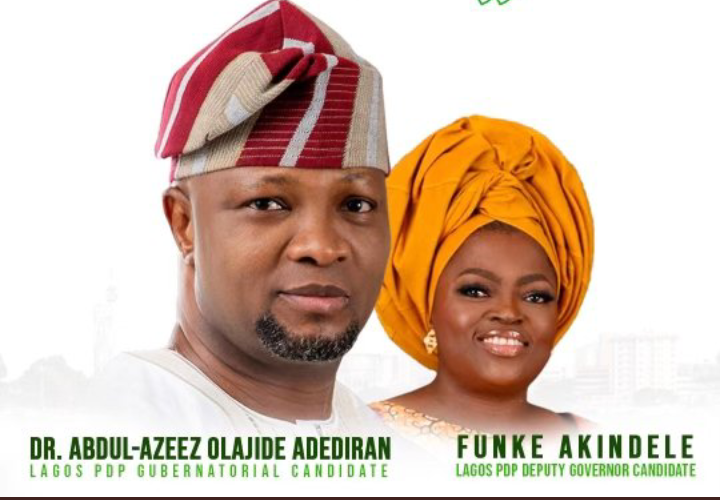 Some Nigerians have mocked Nollywood actress and Peoples Democratic Party (PDP) deputy governorship candidate, Funke Akindele, for banking on her huge followers and fans on social media to win Lagos Election.
Naija News earlier reported that Funke in an interview on Channels TV claimed that she has a huge number of followers just like the governorship candidate, Jandor who has a good number of supporters.
According to the mother of two, she has over twenty million followers on social media who would support her party to emerge as the winner.
When reminded of the popular cliche that 'politics is not on social media', Funke said she also have a lot of fans at the grassroots.
However, some Nigerians expressed their thought, stating that huge social media followers are not enough to win an election.
11_enigma wrote: "Coming from someone who has never taken a social stand on any issues…… the invoice is here"
intimatesecrets_queen wrote: "I follow you on instagram doesn't mean I will come and vote for your party"
yomi_crown wrote: "Aswr to God sanwo olu no need campaign for this election  make e just resume office"
okrote4real wrote: "Hope they have PVCS and are ready to come out? A TikToker who has millions of followers organised a workshop in Europe, to her surprise, nobody showed up. It's not about your followers , but the influence you have on them."
man.like.stickz wrote: "Just when you think these your faves are genius ,then you watch this….lol funke miss on this one"
city_of_urhobo_ wrote: "I thought she is smarter than this"
ojomilla wrote: "If na by social media followers Aunty u get future in politics . Go and do more Jennifer dairy.i like to watch more of it"
official_omoiyamoji wrote: "Aunty funke, don't forget all your fans on social media are not from Lagos and not staying Lagos but regardless I wish u all the very best."