Ejiofor Reacts As Reports Claim Nnamdi Kanu Is Missing In DSS Facility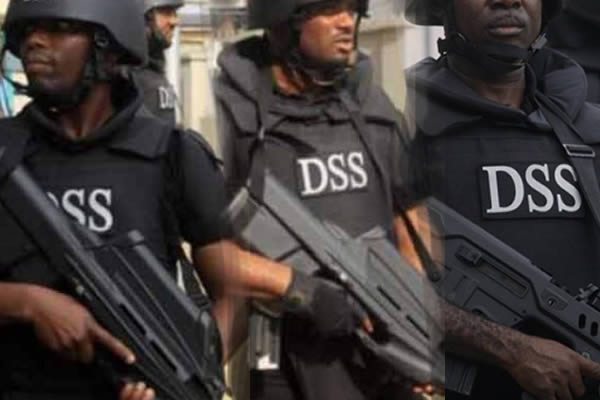 The embattled leader of the Indigenous People of Biafra (IPOB), Mazi Nnamdi Kanu is safe and not missing in the custody of the Department of State Service, says his lawyer.
Reports not by Naija News are said to have claimed that Kanu was missing from the custody of the security agency.
Reacting to the said claims, the lawyer of the secessionist leader, Ifeanyi Ejiofor said the viral reports were not true.
Ejiofor in a terse statement made available to newsmen on Friday said Kanu was accessible to some Ndigbo who visited him at the DSS custody yesterday being Thursday.
"Please UMUCHINEKE, kindly ignore the audio message being mischievously promoted/circulated by the enemies of our people, to the effect that ONYENDU MAZI NNAMDI KANU is missing in the DSS facility.
"The information is fake, a blatant lie and should be totally ignored by Ezigbo UMUCHINEKE.
"As a matter of fact, the court-ordered routine visit was conducted yesterday and ONYENDU spent time with those that visited him.
"Thank you and God bless. Always keep your eyes on the ball," Ejiofor said.
Meanwhile, Kanu's Special Counsel, Aloy Ejimakor had earlier berated President Muhammadu Buhari for saying that he is eager to complete his tenure and leave office.
Naija News recalls that President Buhari had on Monday said the presidency has been tough and he is eager to leave office in 2023.
The Nigerian leader stated this on Monday in Daura, Katsina State, when he received some Governors of the All Progressives Congress (APC), legislators and political leaders at his residence.
"I am eager to go. I can tell you it has been tough. I am grateful to God that people appreciate the personal sacrifices we have been making," he had said.
Reacting to the statement, Ejimakor took to his Twitter account on Tuesday evening to mock the president for saying that he is eager to leave office in 2023.
The lawyer stated that the country is beyond tough and has been sharply divided along ethnic and religious lines.
He, however, said that running away would not fix the problems confronting Nigeria but to summon the will to put Nigeria to a vote.
"Buhari cries out: 'I am eager to go, Nigeria has been tough'. No sir. Nigeria is beyond tough; it's irredeemably divided along ethnic & religious lines. And the fix is not to 'cut & run' but to summon the will to put Nigeria to a vote," Ejimakor wrote.