Court Issues Directive To Buhari, AGF Malami, RMAFC, NJC Over Judges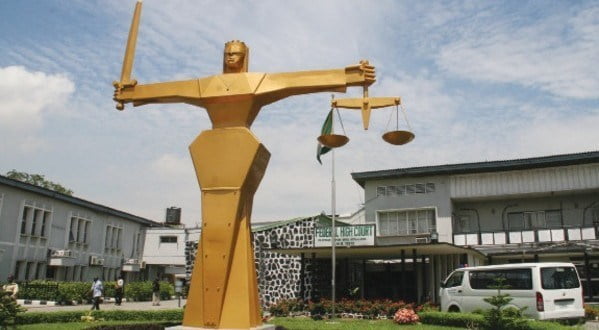 A National Industrial Court (NIC) on Friday ordered the Muhammadu Buhari-led Federal Government to review the salaries and allowances of judicial officers in Nigeria.
The judgement followed an originating summons by a Senior Advocate of Nigeria, Sebastine Hon, against the Revenue Mobilisation and Fiscal Commission (RMAFC), the Attorney General of the Federation (AGF) and Minister of Justice, Abubakar Malami, and the National Judicial Council (NJC) as defendants.
Naija News reports that the order was given by Justice Osatohanmwen Obaseki-Osaghae, on Friday.
He ruled that the current salaries and allowances of judicial officers in the country is not only abysmally low but embarrassing.
Justice Obaseki-Osaghae stated that it was unconstitutional and unlawful for the federal government not to review judicial officers salaries and allowances for 14 years.
While lamenting the treatment of judges, Obaseki-Osaghae ordered the federal government to commence a monthly payment of the sum of N10m to the Chief Justice of Nigeria (CJN); N9 million to other justices of the Supreme Court; the sum of N9m for the President of Court of Appeal, and N8m for other justices of the appellate court; N8m for the chief judges of both federal and states high courts N8m, while other judges of the courts will take home N7m.