Bishop Kukah Speaks On Lingering ASUU Strike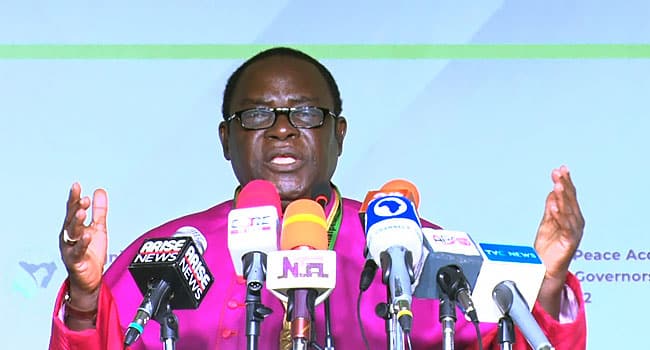 The Catholic Bishop of Sokoto Diocese, Mathew Kukah, has condemned the lingering strike by the Academic Staff Union of Universities (ASUU).
The revered cleric stated it is highly unacceptable that students have been at home for four months and gates of Nigerian Universities still remain closed.
Kukah said it is quite sad that the strike has lasted this long and does not speak well of the democracy that the country practices.
The cleric said that democracy has always given the people a platform for negotiation, consensus and several other means for solving such issues that exist between the government and the authorities of the various universities.
He made this known on Wednesday at the signing of a peace accord ahead of the Osun State gubernatorial election.
Kukah said Nigeria must come to understand that without the universities giving opportunities for academic energy, analysis, and theorizing; it is impossible for the nation's democracy to grow.
The bishop asserted that the most important thing for political actors at this moment, is to take their responsibilities serious.
He stated that all Nigerians must at this time try to make the nation's democracy work, adding that the country is witnessing a transition from democratic rule to plutocracy.
He said, "The share amount of money that is being spent not just in campaigns but in just picking a piece of paper to declare intension to participate, is not acceptable.
"Majority of our people remain hungry and sick and we cannot be flaunting this wealth in a democracy, because if that is the system we wanted, we will call it a plutocracy in which case only rich men and women can participate in the process."