2023: Nigerians React As Peter Obi, Baba Ahmad Laugh Heartily Together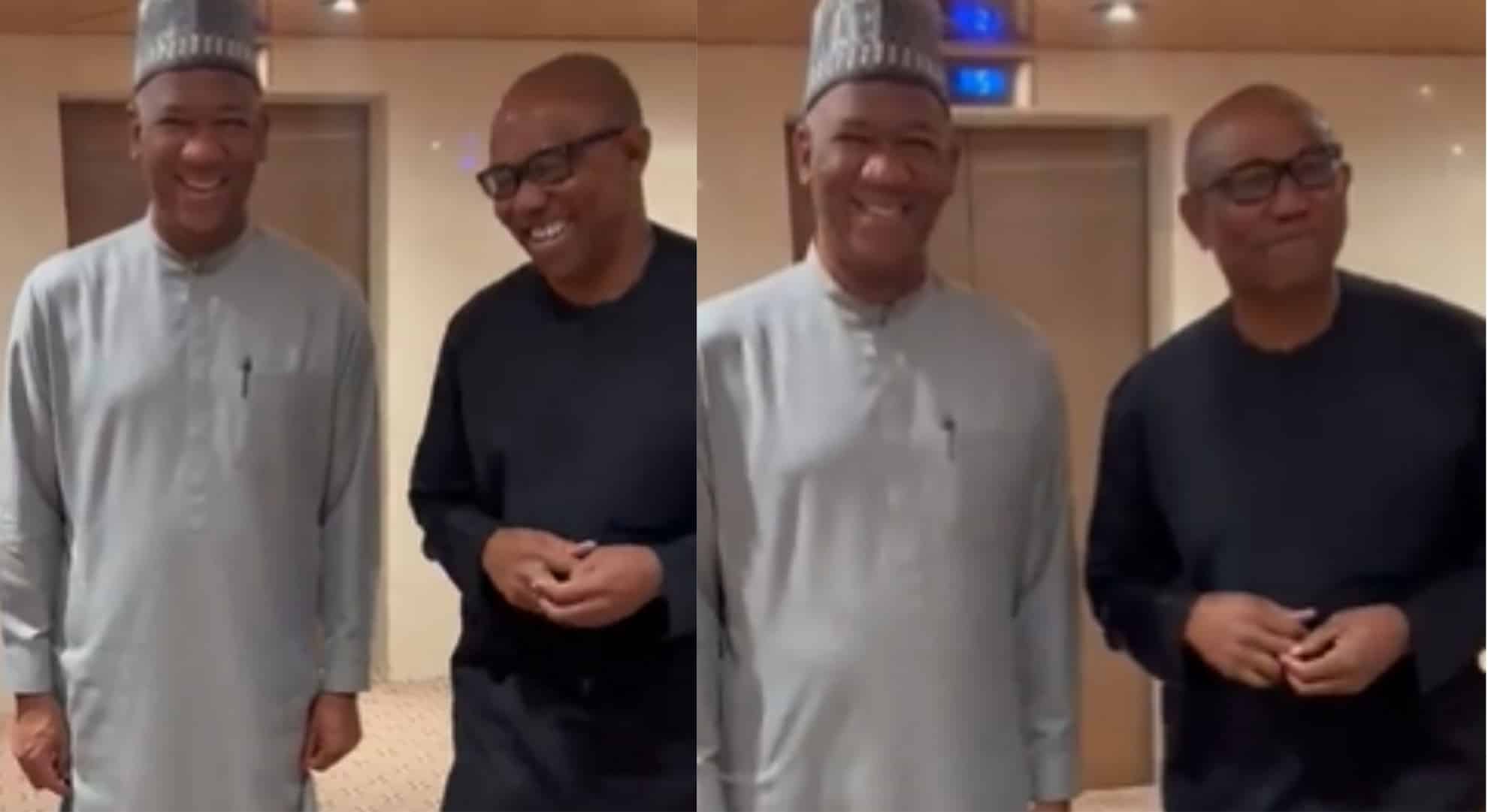 Nigerians on social media have reacted to a video of the presidential candidate of the Labour Party (LP), Peter Obi with his newly unveiled running mate, Senator Datti Baba Ahmed laughing heartily.
Obi had on Friday announced Senator Datti Baba Ahmed, a former presidential aspirant, as his running mate.
Senator Yusuf Datti Baba-Ahmed, the founder of Baze University, Abuja, was announced as the LP vice-presidential candidate at the Labour Party's national head quarters in Abuja.
Baba-Ahmed , who is 48 year-old, served as a Representative for Zaria Federal Constituency from 2003 to 2007.
In the video, Baba-Ahmed was pictured together with Peter Obi, laughing heartily.
Nigerians have expressed joy over the Labour Party's choice of running mate.
Watch video below and reactions;
VP candidate ⁦@dattibabaahmed⁩ to ⁦@PeterObi⁩: "There is a crown on your head already."

Classic match👌👌😩🙏✅🇳🇬
⁦@NgLabour⁩ ✊🏻 pic.twitter.com/eKjEAYUQPQ

— FS Yusuf (@FS_Yusuf_) July 8, 2022
Some of the reactions below;
@dattibabaahmed wrote; "I love the chemistry between them already.."
@Charles wrote; 'Two intelligent gentlemen with some sense of humour. May the Almighty perfect your plans'
@The PetObi Volunter Structure wrote; ''Damn right! The team that represent hope for the Nigerian youths!"
@incredibl3human wrote; 'Two faces of The New Nigeria! Two Supermen of integrity!'
@The_formsworth wrote; ''Omo I have been smiling like a goat since I saw the video, these guys got me believing again"
@dattibabaahmed wrote; "The English sef is too sweet"