Nigerian Newspapers Daily Front Pages Review | Thursday, 7th July, 2022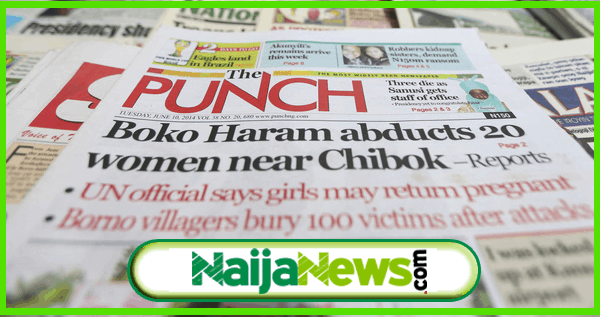 Naija News looks at the top happenings making headlines on the front pages of Nigeria's national newspapers today Thursday, 7th July, 2022.
The PUNCH: Scores of gunmen believed to be terrorists on Tuesday night bombed the Kuje Medium Security Custodial Centre, Abuja, which was being guarded by dozens of soldiers, Department of State operatives, police officers and Nigeria Security and Civil Defence Corps personnel.
---
The Guardian: The nation received a galling shock reinforcing the threadbare state of security in the country when terrorists launched a late night attack on Kuje Correctional Centre in the Federal Capital Territory (FCT), Abuja and freed hundreds of inmates.
---
The Nation: All 64 suspected Boko Haram commanders and men were among the 416 inmates that escaped from the Kuje Correctional Centre in Abuja following the Tuesday night attack. Four inmates and an operative of the Nigerian Security and Civil Defence Corps (NSCDC) were killed.
---
Daily Trust: The Kuje prison in Abuja was attacked on Tuesday by the terrorists who bombed the Abuja-Kaduna train on March 28 in order to set their members free, credible sources told the Daily Trust Wednesday.
---
Daily SUN: Fears have gripped residents of Abuja and neighbouring states following revelation that no fewer than 64 inmates undergoing trial for terrorism and others numbering 879 inmates of Kuje Medium Correctional Service, Abuja, were among the escapees after the attack on the facility on Tuesday night.
---
Thank you for reading, that is all for today, see you again tomorrow for a review of Nigerian newspapers.