Kuje Prison Attack: DCP Abba Kyari, Dariye, Nyame, Others 'Missing'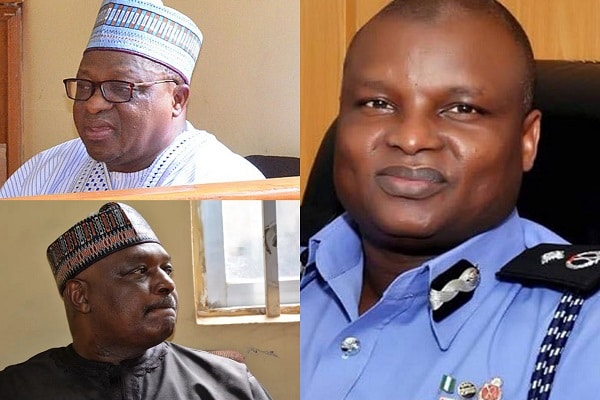 The whereabouts of some high-profile inmates at the Kuje Medium Correctional Centre remain a puzzle at the moment after an attack by terrorists on the facility.
Recall that heavily armed gunmen had invaded the correctional center around 10.30 pm on Tuesday night.
The gunmen who bombarded the facility and successfully operated for about one hour unhindered reportedly freed Boko Haram inmates at the correctional centre.
It was gathered that other inmates used the opportunity of the attack to escape from the Kuje Prison.
Sources told The Nation that a Deputy Commissioner of Police, Abba Kyari, and his men who were in the facility may have escaped from the facility.
Kyari, who was remanded in prison earlier this year, is standing trial for allegedly dealing in cocaine alongside four members of his former police unit and two other persons arrested at the Akanu Ibiam International Airport in Enugu.
Former Plateau Governor Joshua Dariye and his Taraba counterpart Jolly Nyame who the National Council of States had granted pardon, were also in the facility when the terrorists attacked.
Speaking to the publication, sources within the facility stated that besides the high-profile inmates, some terrorists and other criminals might have escaped in the thickness of the darkness and the gunfire from the attackers.
However, there was no official confirmation of the number of escapees and their identities.
A source told The Nation it would be difficult to confirm if Kyari and his men were evacuated for safety before the attackers entered the facility.
He also said the same applied to the former Governors.
But in a chat with Peoples Gazette, a correctional officer, who wanted to remain anonymous, had said inmates like Abba Kyari, Farouk Lawan, and other prominent detainees are still in the facility.