'Why Makinde, Tambuwal Failed To Attend Osun Campaign Council Inauguration'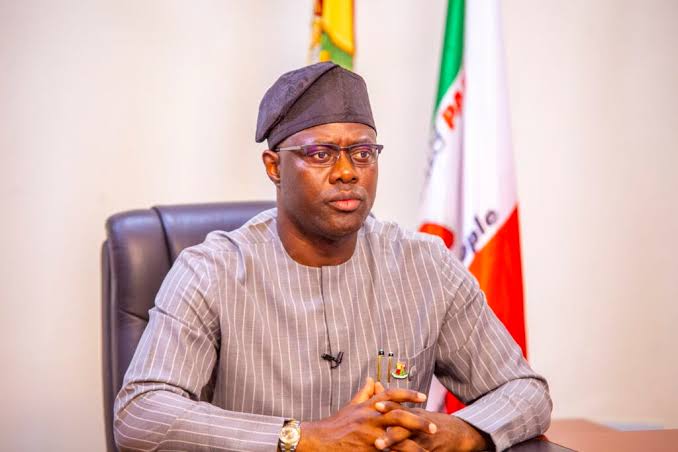 Governor Seyi Makinde of Oyo State has disclosed why he was not at the inauguration of the Osun Governorship Campaign Council.
In an interview with The Punch, the governor's spokesman, Taiwo Adisa, stated that the governor could not attend because he was out of the country.
He disclosed that Governor Makinde was in Israel to attend an investment forum.
"The governor is out of the country to attend an Agribusiness Investment Forum in Israel," he said.
Also, Special Adviser to Governor Aminu Tambuwal of Sokoto State on Sustainable Development Goals, Kabiru Aliyu, revealed that the governor was in Germany for an important meeting.
He faulted claims that Tambuwal's absence was due to some disagreements in the party.
He said, "What happened in the party is a minor disagreement, as everyone wants to benefit from the process, but I can assure you that everything is gradually coming to a logical conclusion."
Meanwhile, Paul Ibe, the media aide to the presidential candidate of the Peoples Democratic Party, Atiku Abubakar has debunked the report that his principal sent an emissary to meet Governor Nyesom Wike in Turkey.
There had been reports that the Rivers State Governor shunned the emissary, a former Minister of Police Affairs, Adamu Waziri sent by Atiku.
A further report had it that Waziri met with Wike in Turkey to plead with him to support the presidential ambition of Atiku, which he reportedly ignored.
Wike has remained silent on the running of the party after being snubbed by Atiku who picked the Governor of Delta State, Ifeanyi Okowa as his running mate.
Ibe is reaction assured that issues with Wike and other aggrieved leaders will be amicably resolved.