Osun 2022: People Thought I Was Not Educated, I Studied Criminology – Adeleke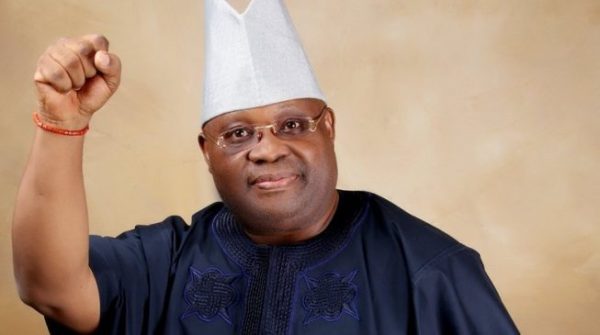 The Governorship candidate of the Peoples Democratic Party in Osun State, Ademola Adeleke, on Thursday revealed that he went back to school to stop people from claiming that he is not educated.
According to Adeleke, he studied criminology to upgrade his security expertise for the people of Osun.
Recall that three members of his party sued Adeleke in 2018 over alleged certificate forgery.
The PDP members had charged the court to disqualify Adeleke from running for the 2018 governorship election.
Justice David Oladimeji, in his judgment, cleared Adeleke to contest the September 22 governorship election.
Adeleke, on Thursday, at a debate organized by the BBC Yoruba for some governorship candidates in the state, said he had upgraded his education by studying criminology.
The PDP governorship candidate, when asked by the anchor how he wanted to bring his education into his administration if he wins the election, said, "It wasn't as if I didn't go to school before. I did. Where I studied in America, their education is flexible. I like ba business. I would study for some time and stop for a while to do business so that I can make money. You can then return to school to continue your study when you like. We will engage the authorities so that we can change our educational system.
"When they were shouting that I wasn't educated, I said if that is the case and if because I love my people in Osun, I have to be determined. I went back to study. I am happy to tell Osun people that today, even with my age at 60, I am now a criminologist so that I can use my security expertise for our state."
Speaking on complaints of retirees in the state, Adeleke said, "They come to me every day, complaining that all of them are almost dead. I assured them (of better treatment) when PDP regains power (in Osun). It is a great sin not to pay workers.
"A leader must have the fear of God. With my experience in the business empire, my priority is to make sure that the retirees are paid. We will pay them all their entitlements and they won't suffer anymore."