IPOB Responsible For Killing Of Muslims In South East – Ansaru Terrorists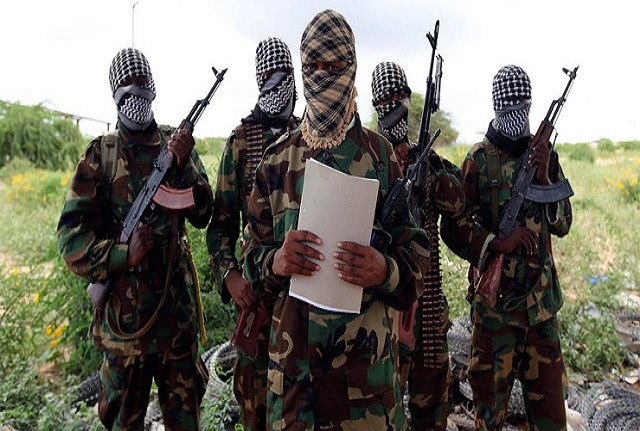 Deadly terrorist group, Ansaru has claimed that the Indigenous People of Biafra (IPOB) is responsible for the killing of Muslims in the South East region.
In a 16-minute video released on Wednesday night, the terrorist group accused IPOB members of stopping buses in the South East and ejecting Muslim commuters before killing them in cold blood.
The group particularly fingered the separatist group for the murder of a pregnant Muslim woman, Harira Jubril and her four children in Anambra State.
According to the terrorist group, IPOB members are the unknown gunmen terrorising the South East and killing innocent Northerners and Muslims.
Ansaru, however, advised all Muslims to support the group's cause to fight and defend them from alleged persecution by groups like IPOB.
The group added that its main aim is to protect Islam and Muslims who have been cheated and oppressed, adding that a man called Abu Barra is not its leader.
"Here are some committers of excess known as IPOB. Look at how they have been killing our comrades these days in the Southern part," the leader of the group said in the video.
"Drivers are stopped, ejected from their vehicles and shot, a Muslim woman with her four children were stopped and killed, and then it was reported as unknown gunmen, this is a lie.
"The organization of IPOB has been supported to kill Muslims, then Muslims, who is yours? Who is it that will protect you?" the leader of the group asked.
The group, also known as Jamar Ansarul Muslimina fi Biladi Sudan denied the attack on the Abuja-Kaduna-bound train in March 2022, which claimed no fewer than eight lives and several people kidnapped.