Ekweremadu's Kidney Donor Is 15 Years Old And Not 21 – UK Prosecutor Insists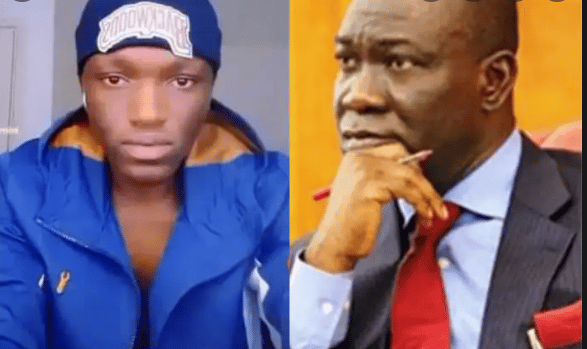 The lead prosecutor in the trial of the former Deputy Senate President, Ike Ekweremadu, has reiterated that the alleged kidney donor to the daughter of the lawmaker is 15 years old and not 21.
Recall that Ekweremadu and Beatrice, his wife, were arrested last week by the UK Metropolitan Police for alleged human trafficking and organ harvesting.
Following their arrest and arraignment in court, the age of the kidney donor became a subject of controversy with the UK Prosecutor claiming that David Ukpor is underage.
However, the Nigeria Immigration Service (NIS) disclosed last Sunday that Ukpo is actually 21 yrs old according to his birth certificate and National Identity Number (NIN) slip.
During the continuation of the trial on Thursday, the UK prosecutor told the court that the victim was allegedly picked up off the street in Lagos by a criminal gang with the intention of organ harvesting in the UK.
The prosecutor insisted that the kidney donor is a 15-year-old boy and bail could not be granted to Ekweremadu because he is a flight risk.
The case was again adjourned to July 7 and transferred to the Westminster Magistrate Court to allow Suella Braverman, UK attorney-general, to determine whether the case can be tried in Nigeria or UK.
A delegation from the Nigeria High Commission in the UK was said to be present in the court alongside Ekweremadu's children.
This follows the announcement by the Senate President Ahmad Lawan that the Federal Government had hired lawyers to defend Ekweremadu.
Lawan added that members of the Senate Committee on Foreign Affairs will be travelling to the UK before Friday.