2023: Wike Should Have Been Consulted Before Atiku Announced Okowa – Ortom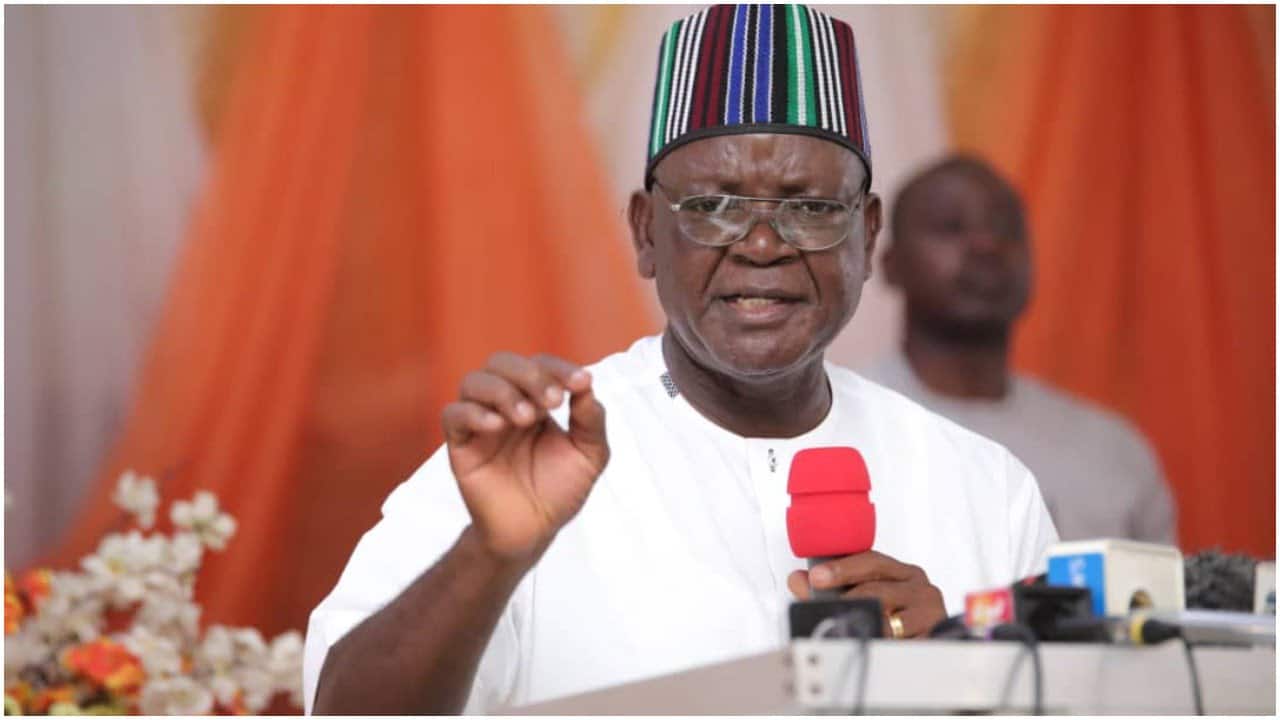 The Governor of Benue State, Samuel Ortom on Thursday evening emphasised the need for the presidential candidate of the Peoples Democratic Party, Atiku Abubakar to reach out to the Governor of Rivers State, Nyesom Wike.
Ortom in his statement accused the former vice president of ignoring the counsel of a committee set up to pick the vice-presidential candidate of the party.
According to the Benue State Governor, fourteen out of seventeen members of the committee had advised Atiku to pick Wike as his running mate.
However, to the surprise of the committee members, the Presidential candidate of PDP picked the governor of Delta State, Ifeanyi Okowa.
Governor Ortom when asked during an interview on Channels TV if it is true that three names were presented to Atiku, he said, "of cos three names were submitted, but in the order of preference, Wike, Okowa and Governor Udom Emmanuel.
"All of them are qualified, but by preference fourteen out of seventeen members of the committee picked Wike."
Ortom while speaking on the speculated reason why Atiku dropped Wike for Okowa, he said, "that is in the wisdom of the candidate himself, so I can not verge for him, but I can tell you the truth that three of them were qualified and Governor Wike was eminently qualified."
"We decided that for PDP to win we needed Governor Wike, adding that Wike might have had his weak point, but to some people, those were his strong points in this life.
"For me, the candidate who won the primary has the final say and he has decided, which i don't have problem with, but I think Wike should have been reached out to, even some of us who we were supporting Wike should have been told that Okowa would be picked."
He added that if Wike had been picked as the Vice Presidential candidate of the party, some people would have complained also.
Ortom, however, noted that in politics majority will always carry the day, while the minority would have a say.
The PDP Chieftain concluded that Atiku should have reached out to Wike before he took his decision and some others in the party.