Bola Tinubu: Omokri Mocks APC Over Masari's Missing Original Certificates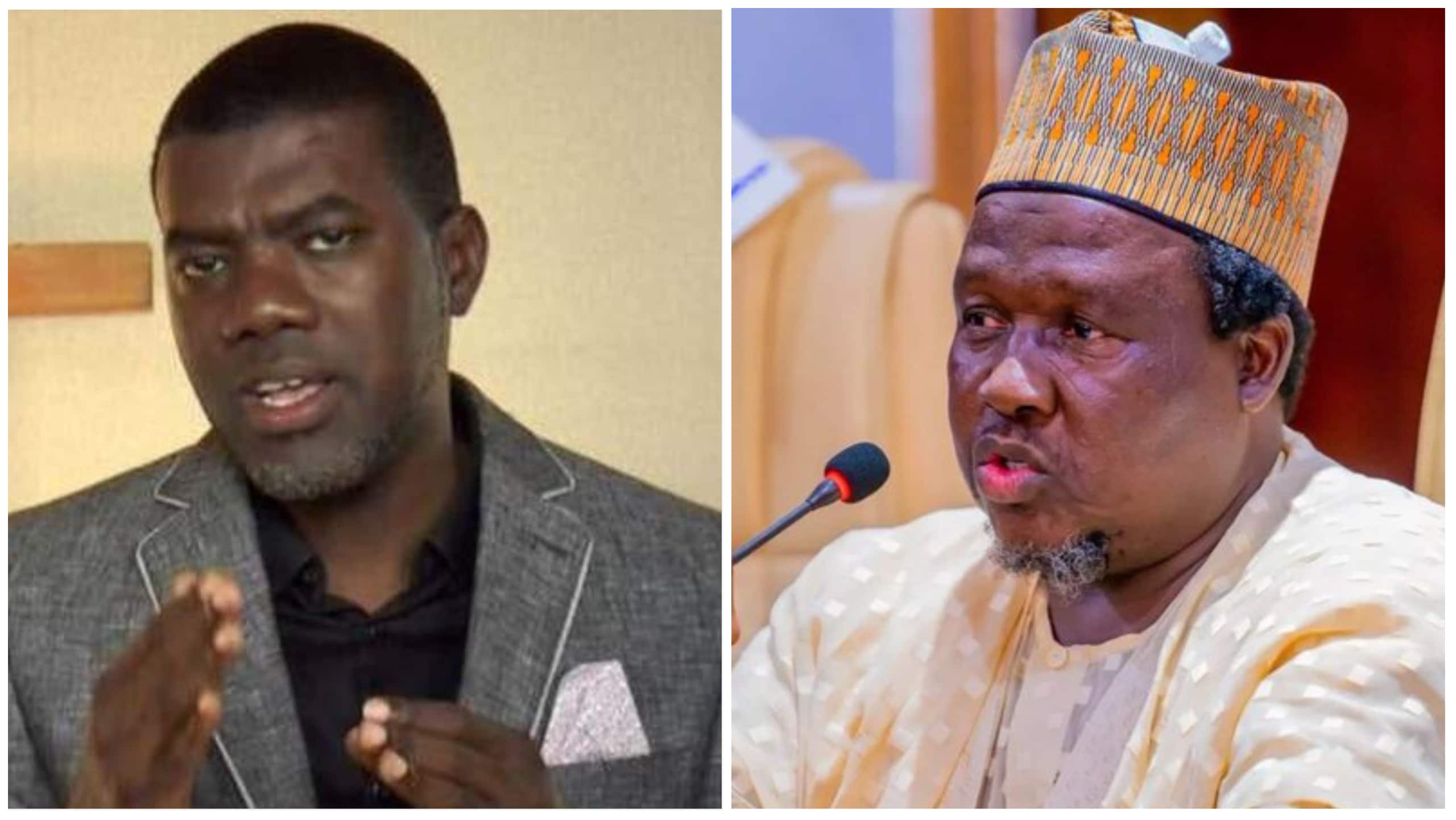 Former Presidential aide, Reno Omokri has described the ruling All Progressives Congress (APC) as a "wonderful party".
Omokri was reacting to the statement made by the Vice Presidential candidate of the All Progressives Congress, Kabiru Masari, that his original certificates were missing.
Masari had informed the Independent National Electoral Commission (INEC) of the development amidst controversy around the Primary and Secondary School Certificates of the party's presidential candidate, Bola Tinubu.
In the credentials submitted to the electoral body, Masari attached an affidavit that he has lost his primary and secondary school certificates.
Masari noted that he attended Masari Primary school, Katsina State between 1972-78 and obtained a Grade 2 Certificate from Katsina Teachers College in 1982 and a Higher Certificate in 1995.
The APC vice presidential candidate in the affidavit claimed that while on transit within Wuse, Area FCT, Abuja he lost his Certificate of Occupancy for land located in GRA, Katsina along with his Grade 2 Certificate from Katsina Teachers College and First Leaving Primary School Certificate issued by Masari Primary School, Katsina State, (1972-78).
Reacting in a tweet on his verified Twitter page, Omokri mocked the ruling party and wondered how Tinubu and his running mate could have lost their certificates.
He wrote: "Tinubu said he lost all his certificates. Now, his placeholder, Masari, has also told INEC that he has also lost all his own certificates? Ah ah! APC! What a wonderful party! I have an idea for an Ad for APC. Have you lost your certificates? Then come join us!"
Tinubu said he lost all his certificates. Now, his placeholder, Masari, has also told INEC that he has also lost all his own certificates? Ah ah! APC! What a wonderful party! I have an idea for an Ad for APC.

Have you lost your certificates? Then come join us! #TableShaker

— Reno Omokri (@renoomokri) June 28, 2022