Nigerian Newspapers Daily Front Pages Review | Tuesday, 28th June, 2022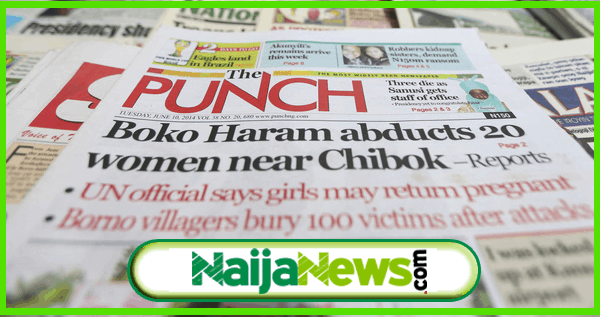 Naija News looks at the top happenings making headlines on the front pages of Nigeria's national newspapers today Tuesday, June 28th 2022.
The PUNCH: A few hours after resigning from office, Senior Advocates of Nigeria, lawyers, civil right groups and some branches of the Nigerian Bar Association on Monday called for the probe of the erstwhile Chief Justice of Nigeria, Ibrahim Muhammad. They unanimously said that the allegations against the former CJN should not be swept under the carpet.
---
The Guardian: For the first time in the country's history, the Chief Justice of Nigeria (CJN), yesterday, voluntarily resigned from office, citing health grounds. The resignation of Justice Ibrahim Tanko Muhammad paved way for the next most senior jurist in the apex Court, Justice Olukayode Ariwoola to be sworn in as the acting CJN.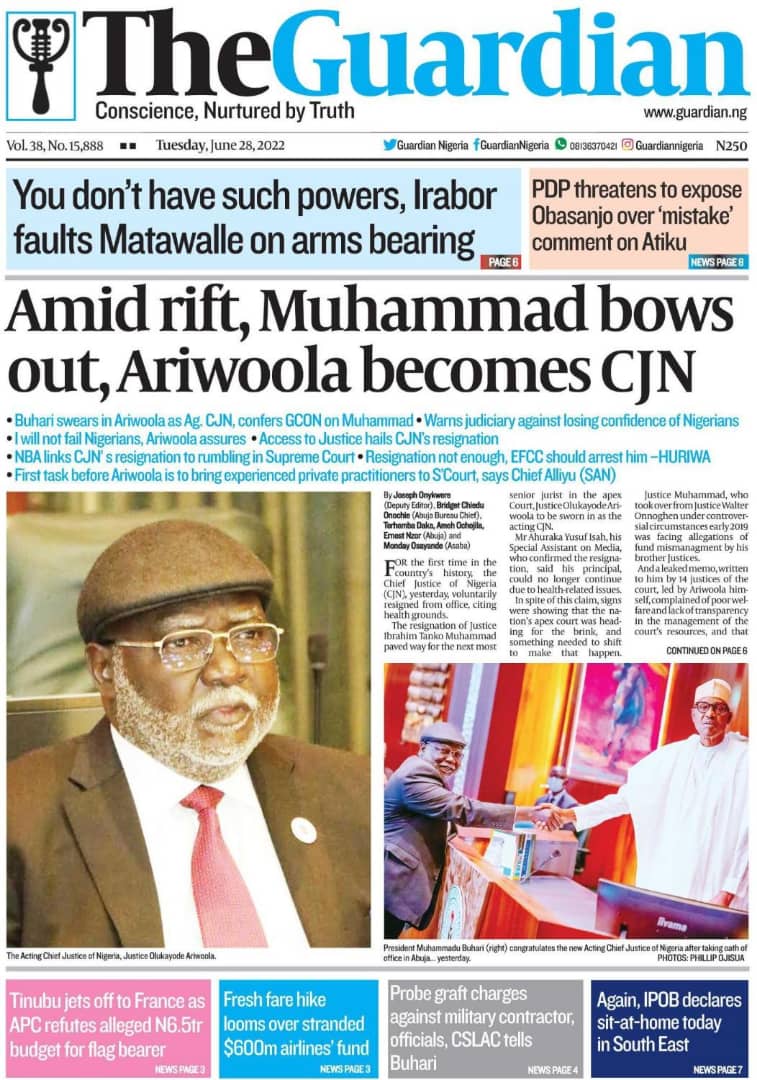 ---
The Nation: A new page turned in the history of Nigerian Judiciary yesterday, following the sudden resignation of Chief Justice of Nigeria (CJN) Tanko Muhammad. Justice Olukayode Ariwoola, 67, the second most senior justice of the Supreme Court, stepped in as Acting CJN. He took the oath of office before President Muhammadu Buhari to run the Judiciary while awaiting the Senate's conformation of his appointment as the 22nd CJN.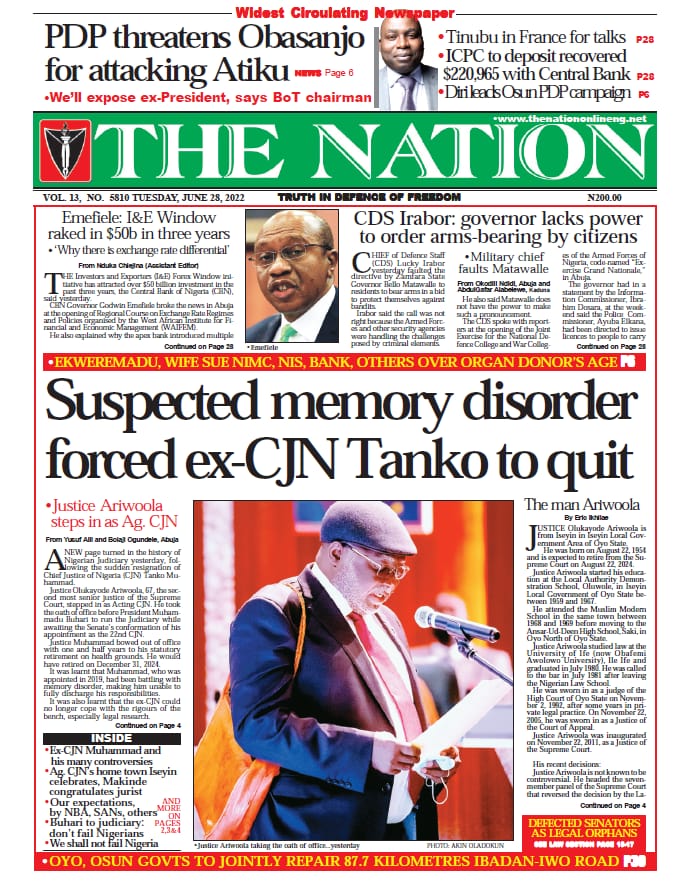 ---
Daily Trust: The resignation, yesterday, of the Chief Justice of Nigeria (CJN), Justice Ibrahim Tanko Muhammad, was a result of high-level intrigues, which were long planned but executed Sunday night, multiple sources familiar with the power game told Daily Trust yesterday.
---
Daily SUN: Chairman, Board of Trustees (BOT) of Peoples Democratic Party (PDP), Senator Walid Jibrin, has tackled the former president, Olusegun Obasanjo, over recent comments that he made a mistake choosing Atiku Abubakar as vice president in 1999.
Thank you for reading, that is all for today, see you again tomorrow for a review of Nigerian newspapers.