Running Mate: APC Group Recommends One Person That Can Help Tinubu Defeat Atiku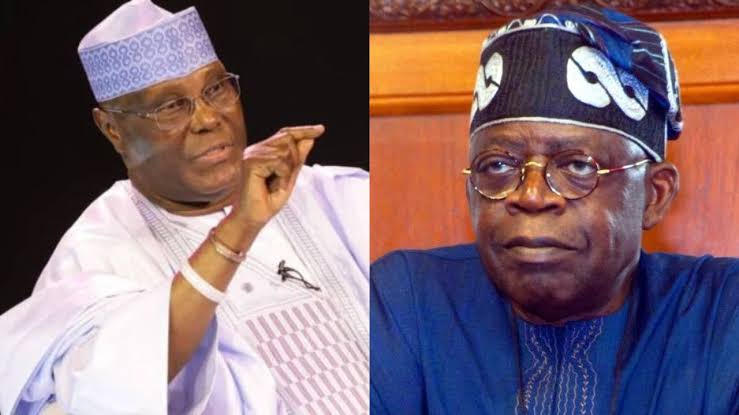 The All Progressive Congress Stakeholders Forum has submitted that Bola Tinubu of the All Progressives Congress (APC) needs a strong running mate of northern extraction to be able to defeat Atiku Abubakar of the Peoples Democratic Party (PDP) in the 2023 presidential election.
The group pointed out that Atiku may be banking on his northern roots to get block votes from the region but the move can be neutralized if Tinubu picks a strong northerner as his running mate.
The National Chairman of the group, Abdullahi Katsina who spoke on behalf of the members during a press conference in Minna, Niger State, therefore, recommended Borno State Governor, Babagana Zulum as the only candidate with the capability and credentials to neutralize Atiku's threats in the north.
"Atiku is a serious challenge in 2023. If he had about 12 million votes in 2019, then that's a lot and we don't know how many Tinubu will garner because this is his first time. So, since the north is the determining factor, we are looking for a well accepted person," he said.
"The 2023 presidential election is important and critical and we need someone to give a good fight from the north as a result of his antecedent.
"Professor Babagana Zulum has proved his worth with his quality of leadership. We have conducted random survey in the 19 northern states and about 80 per cent of the people prefer Zulum to be the vice presidential candidate," Aliyu added.
He added that the group is very much aware that Zulum would want to continue the laudable works he has started in Borno State but urged him to see the position of the APC vice presidential candidate as a call to national service which he should respond to.
"Yes, we know he said he doesn't want to because he still has work to do in his state, but we appeal to him to accept, if he is indeed a patriotic Nigerian and a loyal APC member, because this is a call to save the country and the party," Aliyu added.
Naija News recalls Tinubu on Sunday while speaking at the 60th birthday celebration of the Speaker of the House of Representatives, Femi Gbajabiamila, said he is still searching for a running mate.