Reactions As Nigerian Couple Shares 'Obidient' Pre-wedding Photo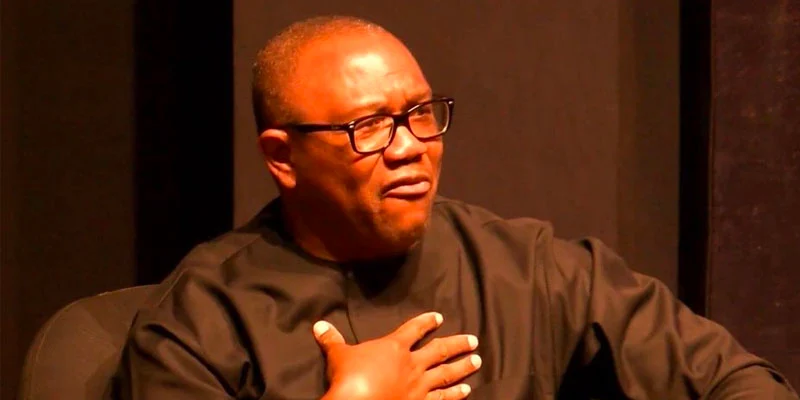 A Nigerian couple has drawn reactions after rocking an outfit of former Anambra state governor and 2023 presidential candidate, Peter Obi for their pre-wedding shoot.
Naija News reports that Peter Obi, who is the presidential candidate of the Labour Party, will battle former Vice President Atiku Abubakar of the Peoples Democratic Party (PDP) and Bola Tinubu of the All Progressive Congress (APC) with other candidates for Nigeria's presidency.
To show solidarity for their preferred candidate, the zealous couple and staunch supporters of Peter Obi rocked an outfit of the former governor for their pre-wedding photo.
See photo below.
The pre-wedding photo has attracted a lot of reactions from Nigerians on social media.
See some below.
FromZeroToHero wrote; 'Keep the fire burning. We must take back our country.'
akpopaul wrote; 'we must change the narrative now. Peter Obi all the way'
One Realdon1 wrote; "I will give out everything I have to campaign for Obi. Obi is not just a mere name. Obi is a movement. I'm OBIdient on Peterside. Inshallah.'
TheGoodJoe wrote; 'As you and your family wish Nigeria well. I pray for God to bless your Union with abundance of blessings, joy, celebration, fruitfulness and above all good health, Blessed Marriage ahead.'
One Antoeni wrote; 'Peter Obi Fit Shock dem By Attending The Wedding'