Black Market Dollar To Naira Exchange Rate Today 25th June 2022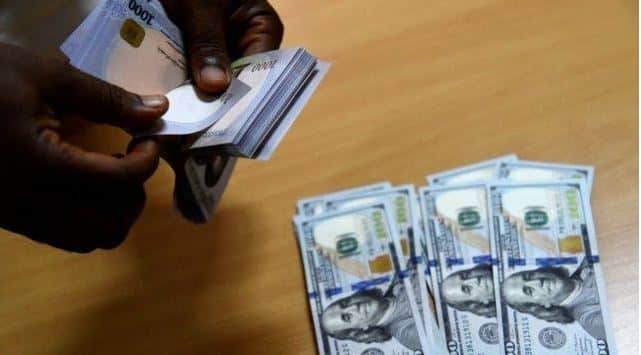 What is the Dollar to Naira Exchange rate at the black market also known as the parallel market (Aboki fx). See the black market Dollar to Naira exchange rate for 24th, below. You can swap your dollar to Naira at these rates.
How much is dollar to naira today in black market?
Dollar to naira exchange rate today black market (Aboki dollar rate):
The exchange rate for a dollar to naira at Lagos Parallel Market (Black Market) players buy a dollar for N590 and sell at N610 on Friday, 24th, according to sources at Bureau De Change (BDC).
Please note that the Central Bank of Nigeria (CBN) does not recognize the parallel market (black market), as it has directed individuals who want to engage in Forex to approach their respective banks.
Dollar to Naira Black Market Rate Today
| | |
| --- | --- |
| Dollar to Naira (USD to NGN) | Black Market Exchange Rate Today |
| Buying Rate | 590 |
| Selling Rate | 610 |
Please note that the rates you buy or sell forex may be different from what is captured in this article because prices varies.
Officials of the Nigerian National Petroleum Corporation have been questioned by the House of Representatives Ad Hoc Committee on the state of refineries over a $49 million contract awarded to Technimont.
Technimont was awarded the contract by NNPC in 2019 to conduct integrity tests on refineries across Nigeria.
The Chairman of the committee, Ganiyu Johnson, while speaking after the officials of NNPC were grilled, said lawmakers discovered infractions in the cause of probing into the current state of the refineries.
The NNPC was condemned by Johnson for failing to carry out regular turnaround maintenance of the facilities.
The firm and NNPC were asked by the committee to submit all evidence of the contract, approval by the Federal Executive Council and proof of payments, including the level of work.
In another development, the Office of the Secretary to the Government of the Federation and the Director-General of the Budget Office has been directed by House Committee on Public Accounts to submit copies of the budgets of the National Pension Commission from 2019 to 2022.