2023: Tinubu Will Not Be Blackmailed Over Certificate Scandal – Ogala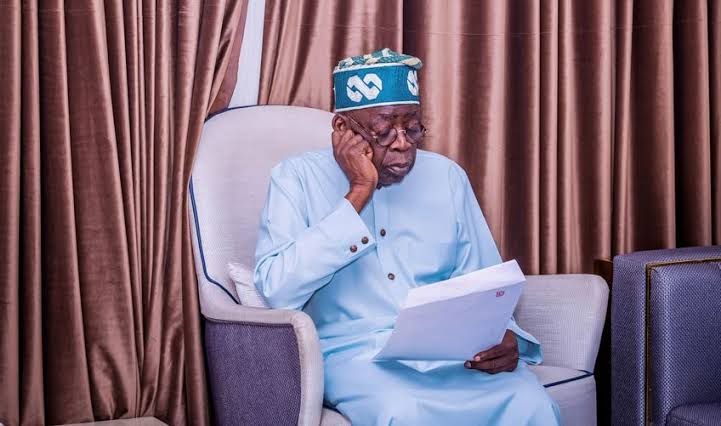 The Legal Adviser of the Tinubu Campaign Organisation, Babatunde Ogala (SAN), has said the presidential candidate of the All Progressives Congress, Bola Tinubu, will not be blackmailed or intimidated over false allegations.
Naija News earlier reported that Tinubu had claimed that his school certificates were stolen by unknown persons during the military rule in 1990.
The former Governor of Lagos State stated this in an affidavit submitted to the Independent National Electoral Commission (INEC) as part of his eligibility filings for the 2023 presidential elections.
It was gathered that documents released on Friday show that Tinubu left the columns for his primary and secondary education unmarked.
Tinubu, however, noted that he obtained a degree in business and administration in 1979 at the Chicago State University.
In a chat with The Punch on Saturday, Ogala said that the Tinubu Campaign Organisation was ready to defend the APC presidential candidate in court over allegations of supplying false academic qualifications.
Ogala disclosed that Tinubu has complied fully with the provisions of the Electoral Act, adding that the APC Presidential flagbearer is not worried about the allegations and threats.
He said, "There is nothing to respond to them, the Electoral Act is clear. We are waiting, let them go, let them bring the writ, we will defend it. I think we have gone past this stage of some people on social media, for whatever reason in the media, issuing threats.
"If they have anything, let them bring it. As far as we are concerned, our candidate has complied fully with the provisions of the Electoral Act. If they want to go to court, let them go to court. But we must also let them know that we are not unconscious of the laws of defamation in the country. We know the difference between a court process that is privileged and making unfounded allegations in the Newspapers like they are doing now.
"But honestly, our candidate is not perturbed, he can't be bothered by all these threats. If they want to go to court, let them go to court. When they come, we will react appropriately to the court process. What we know, we have complied fully with the provisions of the law and we will not be blackmailed and intimidated."