2023: Allegations Against Tinubu Are Politically Motivated – Campaign Organisation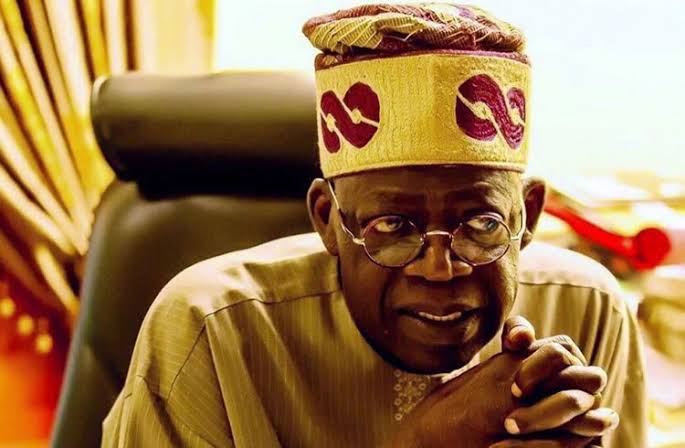 The Tinubu Presidential Campaign Organisation says the allegations that the Presidential candidate, All Progressives Congress (APC), Bola Tinubu, supplied false academic qualifications to secure his nomination are false.
In a statement on Saturday by the spokesman of the organisation, Bayo Onanuga said the allegations against Tinubu are politically motivated and being sponsored by the Peoples Democratic Party (PDP).
Onanuga also condemned the call by the Centre for Reform and Public Advocacy for the Inspector-General of Police (IGP), Usman Alkali Baba, to arrest and prosecute Tinubu for allegedly supplying false academic qualifications to INEC.
He stated that issues raised by the civil rights group in its petition to the police boss are unnecessary, stressing that the group was only bringing up issues where there were none.
Onanuga said that the former Lagos governor did not submit any fake certificate to the electoral umpire in 1999 as reported in the media.
According to him, the one certificate people kept referring to was not even filled by him, adding that the Lagos State House of Assembly exonerated Tinubu in its report.
"Asiwaju was exonerated in the House of Assembly's report because Senator Afikuyomi said he filled the form on his behalf then.
"The same certificate he gave to INEC this year, he used in 2003 and there was no issue then. Why are they raising issues now?
"And what people don't know is that when he was on exile, his house at Balarabe Musa Crescent in Surulere was burnt by the military and he couldn't pick out a pin from the razed building.
"This was what happened that time and if in 2022, he (Tinubu) now drew blank on that session, what offence has he committed?
"Those who are making noise are PDP agents who are just trying to raise issues where there is none," he said.
The campaign spokesman further said that all one needed to have attained to be Nigeria's president is a school certificate but that the APC candidate had qualifications higher than a primary school certificate.
"People making noise are PDP agents. They cannot just be coming out to raise issues where there are no issues. He (Tinubu) is more than qualified to be president of Nigeria," he said.