Reactions As INEC Certifies Machina Winner Of Yobe North APC Senatorial Primary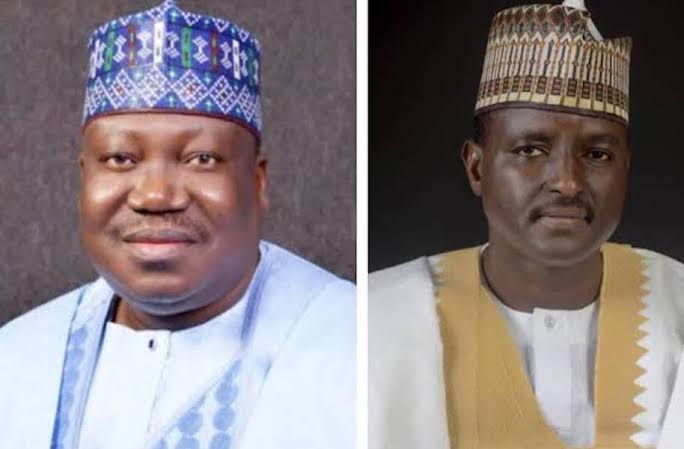 Reactions have trailed the recognition of Bashir Machina as the authentic winner of the ruling All Progressives Congress (APC) primary for Yobe North Senatorial District.
Naija News recalls Machina emerged the winner of the Yobe North Senatorial primary of the APC after scoring 289 votes out of 300 delegates but was eventually dropped for the Senate President, Ahmad Lawan.
However, the electoral body has now certified Machina as the winner of the Senatorial primaries for Yobe North. He will battle the senatorial seat with candidates from different political parties in 2023.
The declaration of Machina as the winner of the senatorial ticket comes after the INEC said it lacked the powers to pick a candidate in an election, even though its authentication was necessary to certify that an election was held.
Recall, Lawan started attempting to seize the ticket from Machina after losing at the ruling party's presidential convention, which was won handily by Bola Tinubu on June 8.
Reacting, some Nigerians took to Twitter to express their views on the matter that has divided the ruling APC in Yobe State.
See some of the reactions below.
@akinduro wrote: "This shouldn't have gotten to this point. Just like every other sensitive case, the President appears unaware and/or unbothered. It doesn't sound right that the Senate President isn't returning. Adamu is applying force where he should apply sense."
@Olurops wrote: "Ahmed Lawan still wanna go to the Senate again. He has been in the National Assembly since 1999. Greedy and Shameless man."
@Omoosun100 wrote: "That is what happens when people build their life and existence around politics. Without it, they are nothing in the society."
@bonario89 wrote: "What a way for nature to reward the worst Senate President ever in the history of Nigeria.
😂😂😂 I love this game."
@megafebian wrote: "Lawan would still get the ticket. The dude would be offered tons of money and threat of EFCC especially if he has held any public office previously."
@SamuelUzoigwe wrote: "We await further fallouts of the APC presidential ticket abracadabra! Things have spun out of their control n are about to fall apart. The drama is just developing. Stay tuned."
@TheWatchaz wrote: "Rooting for you Alhaji Bashir for taking this bold step against imposition tantamount to our democratic principles as a nation.
"I will deploy resources at my disposal to support your election. Even if na 20k na my money I no steal am. I just want to see a working Nat Assembly."
@highlandre1 wrote: "INEC is really giving us the hope that our votes would count. In other words, they're telling desperate politicians that you can't eat your cake and still have it!
"The Party, APC has not shown that they have an iota of democratic tenets for substituting Machina's name for Lawan."
@Onyekachi_20 wrote: "Sen. Lawan should go and rest, you have been in the Senate since 1999. Some people born that year are married."