2023 Election: Do Not Sell Your Birthright – Pastor Ibiyeomie Tells Nigerians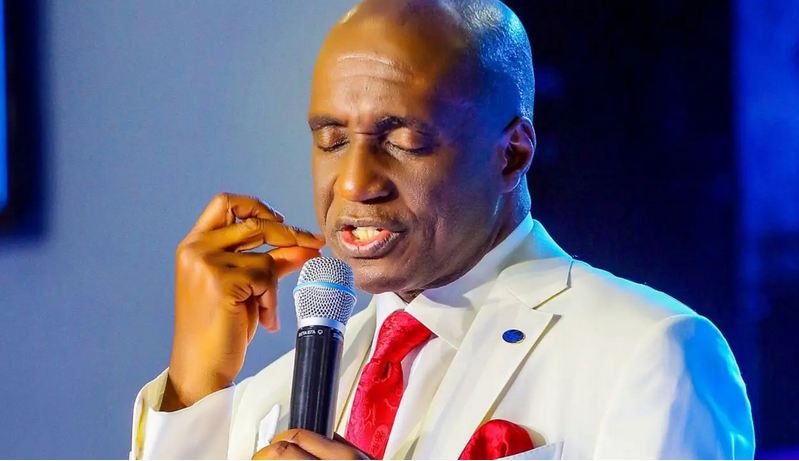 The senior pastor and founder of the Salvation Ministries, Port Harcourt, Pastor David Ibiyeomie, has admonished Nigerians not to allow politicians to buy their conscience ahead of the 2023 general elections.
The renowned cleric said taking money from politicians in order to vote for them is no different from someone selling his birthright just like the Biblical Esau.
He asserted that politicians giving out money to buy votes will not do better as leaders. Naija News understands that Ibiyeomie made the claims during a sermon in his Church.
Reacting to comments from some people who claim their businesses were not moving because they are not in APC or PDP, Ibiyeomi said: "It's a lie; if you were to be in the word. Are there no losers in PDP and APC? Is it everybody that is winning? Inside the PDP, there's PDP. Inside APC, there's APC. People who are getting money out of those parties are very few.
"The rest majority, they even trample them when they are doing campaign. They die in the stadium, nothing, 1,000. Don't collect money all of you; because you don't know the Word now, they give you 5,000 you go collect."
Warning against the doom that will follow after voting the wrong politicians into power because of money, Pastor Ibiyeomi said: "If you collect money to vote, you're Esau. You're complete Esau, you sold your birthright. Don't collect money, vote who your conscience tells you to vote. Poverty, don't collect money. Okay, how much will somebody give you, when you eat today, won't you eat tomorrow?
"Some of you are saying, 'this man na him go give us money.' If any man gives you money to vote him, he is not going to perform; because a man who will perform will not give you money.
"Anybody who gives you money to vote will never perform. First class students don't sort. If you see a student sorting, he is naturally a dull student. So, anybody paying money is a dull leader who will not perform," he said.