Tinubu's Muslim-Muslim Ticket Will Cost Us 2023 Election – APC Chieftains Protest In Abuja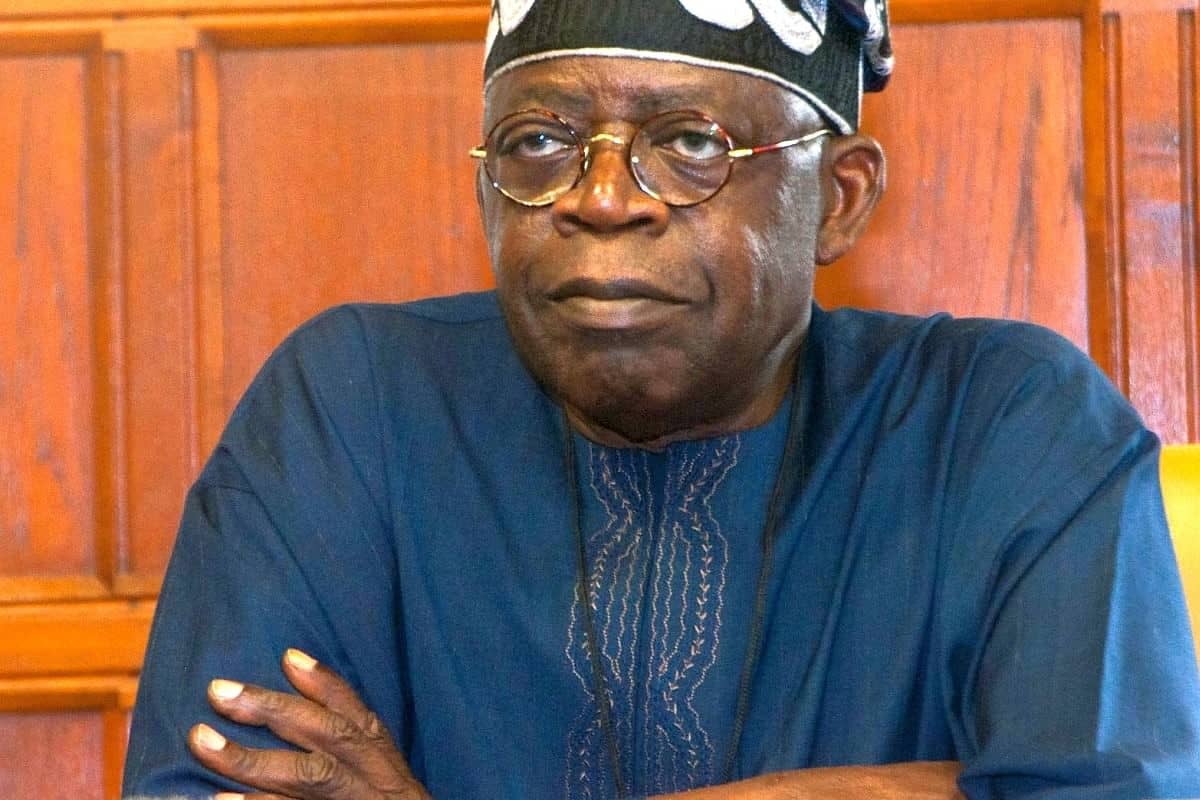 Some All Progressives Congress (APC) chieftains and members have rejected the party's bid to field a Muslim-Muslim ticket for the 2023 general election.
Naija News reports that APC Presidential candidate, Bola Ahmed Tinubu had days ago presented a Northern Muslim, Kabiru Masari as his running for the 2023 polls.
The development had stirred controversies among party stakeholders. Tinubu had said in a subsequent report that his running mate may willingly decide to step down for another person in the interest of the party ahead of the polls.
However, with the party still tucked in the Muslim-Muslim ticket decision, over a hundred stakeholders reportedly protested the development in Abuja on Wednesday, stating that the decision may cost the APC losing the 2023 presidential bid.
The party faithful, under the auspices of Concerned APC Stakeholders Vanguard (CASV), said their protest was to bring the attention of President Muhammadu Buhari; APC national chairman, Senator Abdullahi Adamu and other party chieftains to the well-orchestrated plot to put the party at risk of losing the presidential elections.
The party chieftains described APC's choice of running mate as insensitive considering the avalanche of notable Christian members that have contributed tremendously to the growth and development of the party, Naija News reports.
"Those calling for a Muslim running mate for Asiwaju Bola Tinubu must realize that the north-central is a critical constituency that needs to be harnessed to present a formidable team that would guarantee electoral success at the elections," said the leader of the group, Alhaji Mohammed Abdullahi with support of Hon. Bako Lucas, the organisation's national coordinator.
They demand the urgent response of President Buhari to halt the move stressing that the political choice could destroy the party, given the current complexities in the nation and the need for the APC to strengthen its bond with all Nigerians.
They said, "The collective interest of our great party should be our guiding principle, given that Nigeria is a plural society with several factors constantly interplaying with one another, including religious, ethnic, and social aspects.
"The clamour for power shift to the south was achieved, which is a plus for our democracy and indeed portrayed our party as a democratic party that accommodates all segments of the Nigerian nation regardless of ethnic or religious factors."
The group thereby called for the nomination of a Christian from the north to guarantee the victory of the party in the 2023 contest, adding that this also reflects the religious balance too.