Lady Flogged By Her Boyfriend And Friends For Alleged Cheating Speaks Out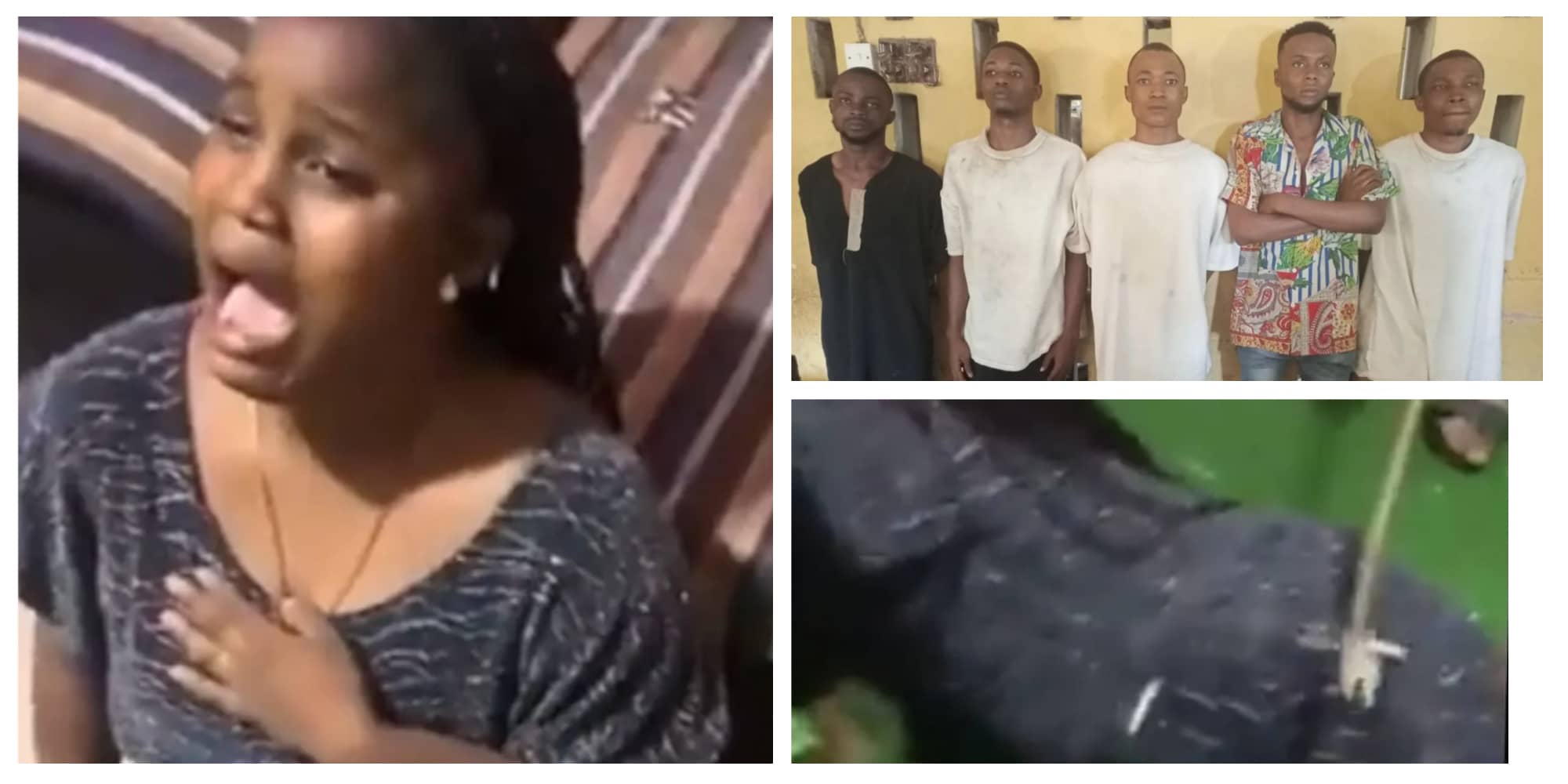 A Nigerian lady identified as Aduke, a student of Bartholomew College of Health Shao, Kwara State, flogged by her boyfriend, Jimoh Abdulfatai over alleged cheating, has broken silence.
This comes following the arrest of Jimoh and his friends for assaulting the lady in a viral video.
In an interview with TVC, Aduke said she just wants to rest as nothing is going to change even if her boyfriend and his friends are sent to jail because what they did to her has already been done.
She said: "I am not okay but I just need to rest. There is nothing I can do. Even if they are in jail, what they did to me can not go back. They have done it already."
Also speaking during the interview, the spokesperson of the state police command, Okasanmi Ajayi explained how they got the information.
He said: "What happened was that on Monday morning the police got information through a friend of the victim that a lady was being molested and beaten up by her boyfriend and his friends. The police raced to the scene with about one or two Army officers that were around. On getting there, the boys were eventually arrested while the victim who was in severe pain was taken to the clinic for treatment."
"She claimed she was the girlfriend of the boy. She said on that Monday, the guy called her to the house and when she got there, unknown to her, the boy had arranged with his friends and they held her by the hands and the legs. They started flogging her for alleged infidelity, that she was going around with boys."
"She said the boyfriend was the one that collected her phone, forced her to open it and used her phone to record all the videos, asking her to confess to cheating. She said she can never confess. They told her that if she fails to confess they were going to post the videos and the girl said they can go ahead and do whatever they want to do and that she has not done anything wrong. Eventually, those boys posted the videos. As at now we have all the five boys in the station and we are preparing them for court at the end of the investigation."