Black Market Dollar To Naira Exchange Rate Today 23rd June 2022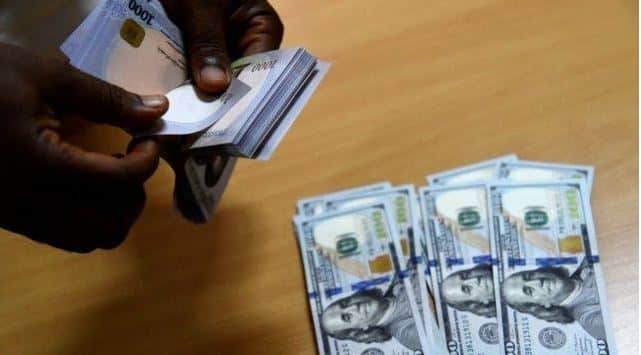 What is the Dollar to Naira Exchange rate at the black market also known as the parallel market (Aboki fx). See the black market Dollar to Naira exchange rate for 22nd June, 2022, below. You can swap your dollar to Naira at these rates.
How much is dollar to naira today in black market?
Dollar to naira exchange rate today black market (Aboki dollar rate):
The exchange rate for a dollar to naira at Lagos Parallel Market (Black Market) players buy a dollar for N590 and sell at N610 on Wednesday, 22nd June, according to sources at Bureau De Change (BDC).
Please note that the Central Bank of Nigeria (CBN) does not recognize the parallel market (black market), as it has directed individuals who want to engage in Forex to approach their respective banks.
Dollar to Naira Black Market Rate Today
| | |
| --- | --- |
| Dollar to Naira (USD to NGN) | Black Market Exchange Rate Today |
| Buying Rate | 590 |
| Selling Rate | 610 |
Please note that the rates you buy or sell forex may be different from what is captured in this article because prices varies.
The banking sector based on statistics recorded a total of N1.21 trillion in non-performing loans as of the end of February 2022 amid the devastating economic situation in the country.
The sector noted that credit recorded within the period under review rose from 19.53 per cent to N25.25n in February 2022, a little leap from N21.13tn in February 2021.
The sector according to data obtained from the Monetary Policy Committee stated that the non-performing loans reflected the case-by-case review of regulatory forbearance, effects of the Global Standing Instruction policy, and sound industry risk management practices.
Speaking on the records, a member of the MPC, Kingsley Obiora, said the banking system maintained its resilience amid economic recovery.