We're Not Responsible For Pipeline Vandalism, Oil Theft – IPOB Replies Buhari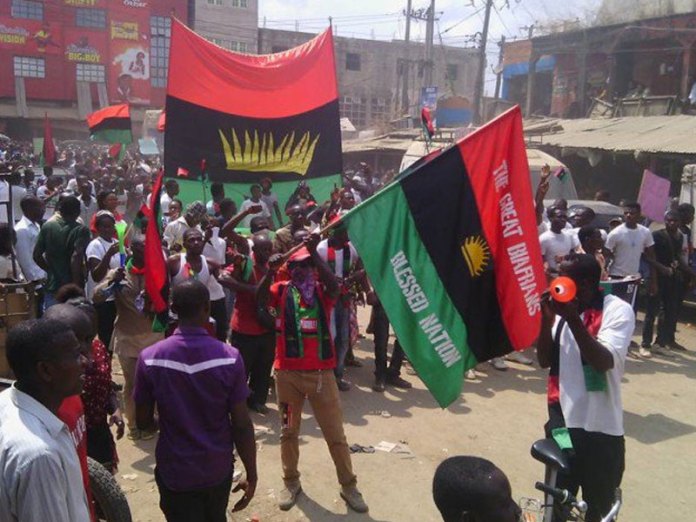 The Indigenous People of Biafra (IPOB) has denied the allegation made by President Muhammadu Buhari that the group is responsible for pipeline vandalism and oil theft in the country.
In an interview with Bloomberg, Buhari had said that the vandalism and oil theft carried out by IPOB were responsible for the shortfall of the daily production quota in the country.
President Buhari accused the international communities of funding the separatist group and also advised foreign countries to designate IPOB as a terrorist organization.
He had said: "Criminality and terrorism in oil-producing regions hamper production, and it would help if our western allies designated IPOB as a terrorist group, given their complicity in damage to pipelines and infrastructure.
"We urge those same international partners to take additional steps costing them nothing, by proscribing another group – IPOB – as a terrorist organization."
Reacting to the allegation, IPOB Media and Publicity Secretary, Emma Powerful, stated that the President was wrong for linking the group to the vandalisation of oil pipelines and other infrastructure.
Powerful described the claim as funny and laughable, adding that the directive to foreign countries to designate IPOB as a terrorist organization is uncalled for.
The IPOB spokesman said the group's only interest was the actualisation of the "Biafra freedom struggle" and nothing else. He added that the leadership of the group was studying Buhari's comments and would respond to him appropriately.