Insecurity: Buhari Speaks On Killings Due To Blasphemy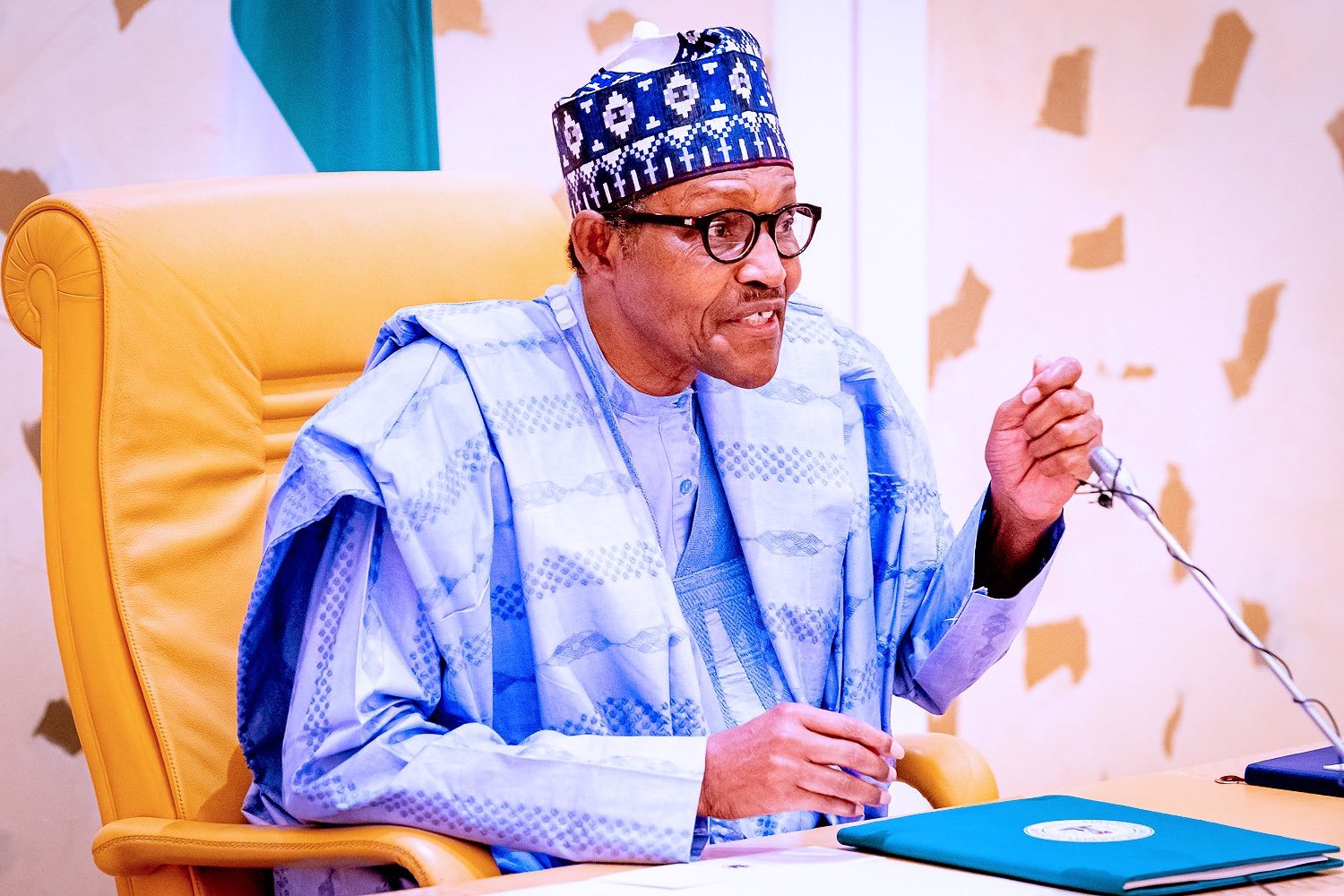 President Muhammadu Buhari has condemned the rising killings of innocent Nigerians due to blasphemy in the country.
Naija News recalls that recent killings due to blasphemy started with the gruesome murder of Deborah Samuel, a student of the Shehu Shagari College of Education in Sokoto State in May.
Following Samuel's killing, other killings due to blasphemy were recorded in Abuja and in Bauchi State and these incidents generated a lot of reactions from the President and Nigerians.
Speaking during a recent interview with Bloomberg News, President Buhari declared that no one has the right to take the law into his or her own hands.
The Nigerian leader added that the country has a long tradition of tolerance, asking the citizens to continue to tolerate each other's religion and ethnicity.
President Buhari further called for peaceful co-existence and religious tolerance among all Nigerians.
He said "No person has the right to take the law into his or her own hands. Christianity and Islam, our two Great Faiths and their Great Books have far more in common than they have apart.
"Nigeria has a long tradition of tolerance that we must draw on, and we must strive to find common ground. What comes out of this tragedy is to cherish what we share, while at the same time respecting our differences."
President Buhari also stated that his administration is the only one in Nigeria's history to implement a solution to decades-long herder-farmer conflicts, exacerbated by desertification and demographic growth.
"The National Livestock Transformation Plan, putting ranching at its core, is the only way to deplete the competition for resources at the core of the clashes.
"Governors from some individual states have sought to play politics where ranches have been established, but where they have been disputes have dramatically reduced," he stated.