Full List: 14 Aggrieved Supreme Court Judges 'Battling' CJN Tanko Revealed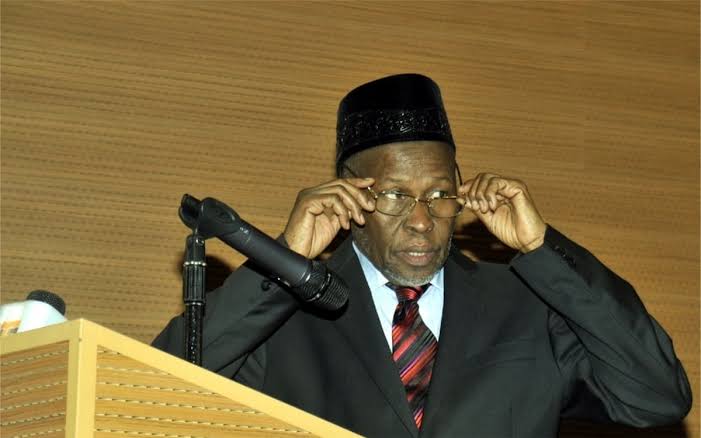 The Chief Judge of Nigeria (CJN), Justice Ibrahim Tanko Muhammad has been locked in a feud with some judges of the Supreme Court over his running of the apex court.
The rift between the top judges came to limelight after letters sent to CJN Tanko Muhammad was leaked to the press, Naija News reports.
The judges had accused Justice Tanko of "Absence of probity and moral rectitude" in the management of the court.
The judges, who are fourteen in number, slammed the CJN for neglecting their welfare, not carrying them along in managing the affairs of the court, the deteriorating condition of services generally, and the state of the litigations department.
The 14 aggrieved justices listed their names as; Olukayode Ariwoola, Musa Dattijo Mohammed, Kudirat Motonmori O. Kekere-Ekun, John Inyang Okoro, Chima Centus Nweze, Amina Adamu Augie, Uwani Musa Abba-Aji, Mohammed Lawal Garba, Helen Moronkeji Ogunwumiju, Abdu Aboki, Ibrahim Mohammed Musa Saulawa, Adamu Jauro, Tijjani Abubakar, and Emmanuel Akomaye Agim.
Meanwhile, Senate has decided the settle the rift between Justice Ibrahim Tanko Muhammad, and the Supreme Court justices.
Speaking at a plenary on Wednesday, Senate President Ahmad Lawan said the National Assembly must find a solution to the rift.
Lawan asked the Committee on Judiciary, Human Rights and Legal Matters led by Senator Opeyemi Bamidele (APC, Ekiti) to settle the issue.
He said: "We must have interest in what is happening in the judicial arm of government with a view to bringing solution to the issue.
"Our Standing Committee on Judiciary, Human Rights and Legal Matters should get involved and find out what the real issue is so that the National Assembly can help out."