Dollar To Naira Exchange Rate Today, 22 June 2022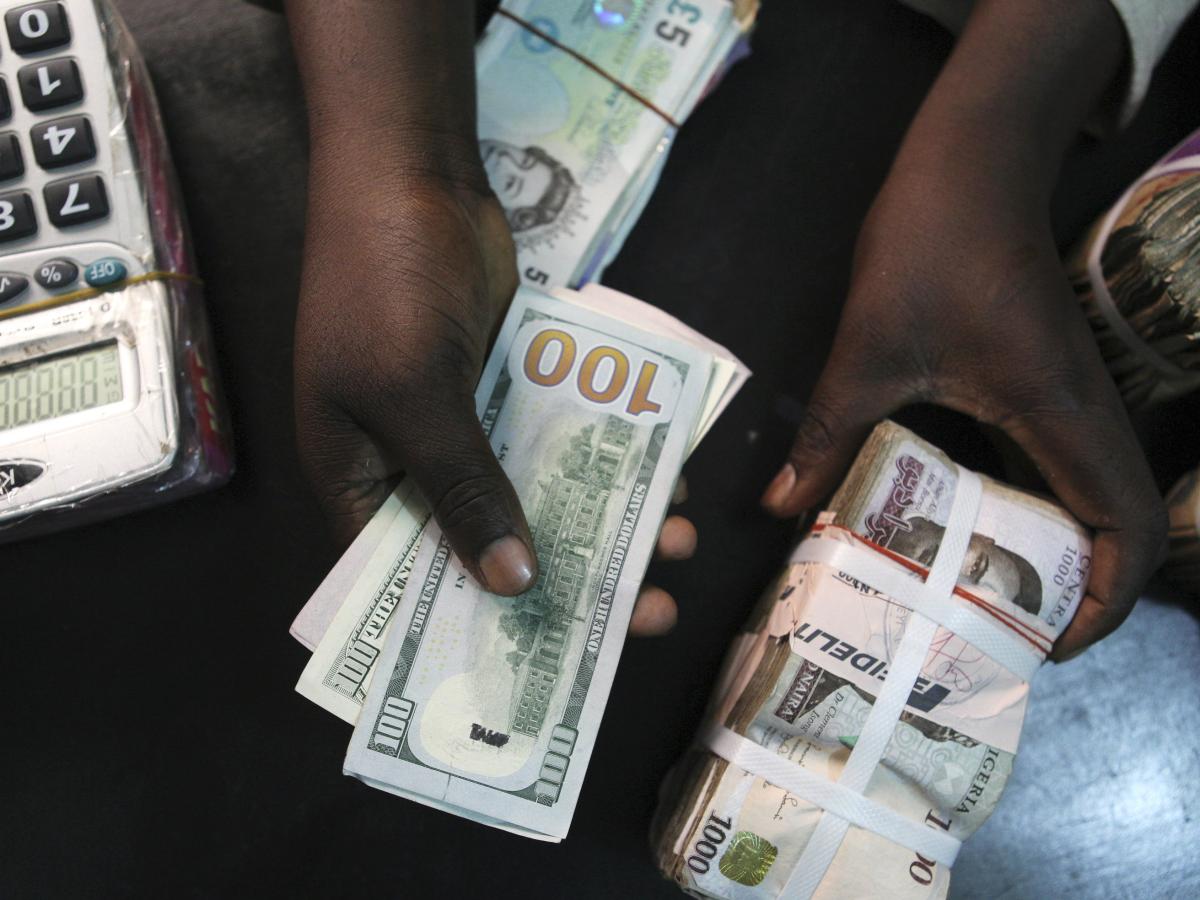 Tuesday, 21st June: This is the news about the Dollar to Naira rate at the official and black market exchange rate.
Read Naija News update on the official dollar rate in nigeria as well as Black Market rates, Bureau De Change (BDC) rates, and CBN rates.
The official rate today, Tuesday, June 21st, 2022, for $1 dollar to naira = ₦420.71/$1.
According to the data obtained from the FMDQ, where Naira is traded officially, the exchange rate between the naira and the US dollar opened at ₦420.71/$1 on Tuesday 21st after it closed at ₦421.33  to a $1 on Monday, 20th June 2022.
Naija News reports that the dollar to naira exchange rate has maintained an average of N416.69 to a dollar since the beginning of the new year.
How much is a dollar to naira today in the black market?
The exchange rate for a dollar to naira at Lagos Parallel Market (Black Market) players buy a dollar for N590 and sell at N607 on Monday, June 20th 2022, according to sources at Bureau De Change (BDC).
Please note that the Central Bank of Nigeria (CBN) does not recognize the parallel market (black market), as it has directed individuals who want to engage in Forex to approach their respective banks.
Dollar to Naira Black Market Rate Today
| | |
| --- | --- |
| Dollar to Naira (USD to NGN) | Black Market Exchange Rate Today |
| Buying Rate | 590 |
| Selling Rate | 607 |
The exchange rate between the naira and the US dollar opened at ₦420.71/$1 on 21st June, 2022 and closed at ₦420.27/$1. Showing a change of –0.25% and a daily turnover of $46.07 million.
According to data from FMDQ, forward rate went as high as ₦453.55 and as low as ₦401.00.
Spot rate: The dollar sold to the naira as high as ₦444.00 and as low as ₦413.00.
A spot exchange rate is the current price level in the market to directly exchange one currency for another, for delivery on the earliest possible value date.
A Federal High Court sitting in Kano, presided over by Judge Justice Nasiru Yunusa on a case of alleged Copyright against Pop Cola filed by Coca-Cola, has adjourned till 18 October 2022 for continued hearing.
When on Tuesday, the case resumed for hearing, the Dependant Counsel Barrister Effiong Effiong filed two Processes and one Motion Against Coca-Cola seeking to discredit their case.
Barrister Effiong Effiong, counsel to Pop Cola while providing insight to his two processes and one Motion, the Counsel to Coca-Cola, Barrister Mike Modi prayed for time to go through the items in order to respond appropriately.
Barrister Effiong however said he was confused as to what the Plaintiff Counsel wants, seeking for him to clarify more on why he wants the case to be adjourned, despite accepting the receiving of processes on 20-2022.