Zamfara Reveals Why Peter Obi Will Win 2023 Election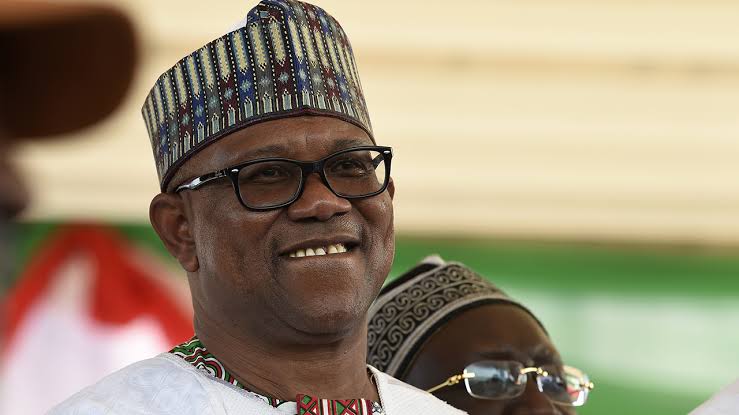 The Plateau State chapter chairperson of Labour Party, Grace Zamfara has bragged that former Governor of Anambra State, Peter Obi is leading the party to victory in the 2023 general elections.
Zamfara boasts of the forthcoming elections in Jos on Monday while speaking at a press conference organised by the party's chairmen across the 17 Local Government Areas of the state.
She claimed that the party has over the years created a structure in every part of the country and has since formed a formidable leadership to win the 2023 general elections.
Represented by her Deputy, Mike Audu, the chairperson insisted that victory is also assured for the party in the 2023 governorship election in Plateau.
"The Labour Party is a force to reckon with in Nigeria at the moment", Audu said.
He noted that the party had adopted necessary modalities toward becoming a ruling party,  starting from the 2023 elections.
"Labour Party has structures in every nook and cranny of this country because over the years we have been working to achieve this.
"This party is currently a force to reckon with in Nigeria and there is no doubt that we are taking over power in 2023," she said.
Meanwhile, popular Abuja-based social-political activist, Deji Adeyanju has predicted that the All Progressives Congress, Presidential candidate Bola Tinubu would win the 2023 election.
Giving his reasons, Deji Adeyanju in a post shared on Twitter, said the opposition party is not united.
According to Adeyanju, the opposition parties are only interested in popularity contests to build their future political plans and also to negotiate with the APC-led government to divide votes.
He said: "APC will win next year's general election because the opposition is not united."
"They are only interested in popularity contests to build on their future political plans and also to negotiate with the APC led government to divide votes."