NNPP-LP Alliance: Why Kwankwaso Can't Be Peter Obi's Running Mate – Spokesman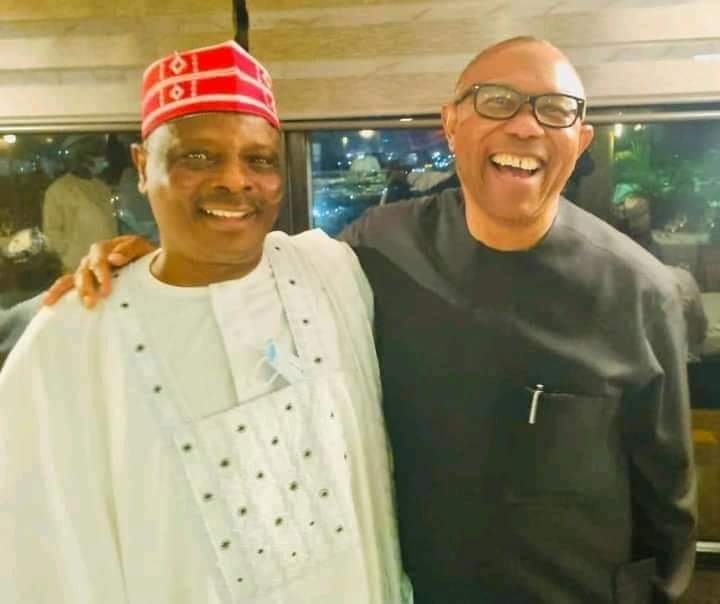 The national publicity secretary of the New Nigerian Peoples Party (NNPP), Dr. Agbo Major, has said the party's presidential candidate, Rabiu Kwankwaso can't deputize for the Labour Party presidential candidate, Peter Obi due to the disapproval from external forces.
Obi is the presidential candidate of the LP and there have been speculations in some quarters that he might run a joint ticket with Kwankwaso as his running mate.
When asked about the current situation on the proposed alliance, Major who was on Arise TV on Tuesday said the party's Presidential candidate, Rabiu Kwankwaso, can't agree to be Peter Obi's running mate.
Agbo noted that many people have called the leadership of the party, expressing their disapproval of the suggestion that Kwankwaso becomes Obi's running mate.
He added that the only thing acceptable to the party is for Obi to be Kwankwaso's deputy.
He, however, said Kwankwaso or Obi could accept being each other's running mate.
Meanwhile, New Nigeria Peoples Party (NNPP) has denied media reports that it is mulling an alliance with the Labour Party (LP).
Naija News recalls that the Spokesman of the National Consultative Forum, Yinusa Tanko, had said there are plans to merge the LP and NNPP to defeat the two major political parties in 2023.
In an interview on Arise TV on Monday, Tanko said merging the two parties will be beneficial to their Presidential candidates, Peter Obi, and Rabiu Musa Kwankwaso respectively.
Tanko said that the two former Governors have exhibited character, resilience, and determination while working closely with the disadvantaged.