Nigerians Reacts As Tinubu Reveals What He Did To Secure APC Presidential Ticket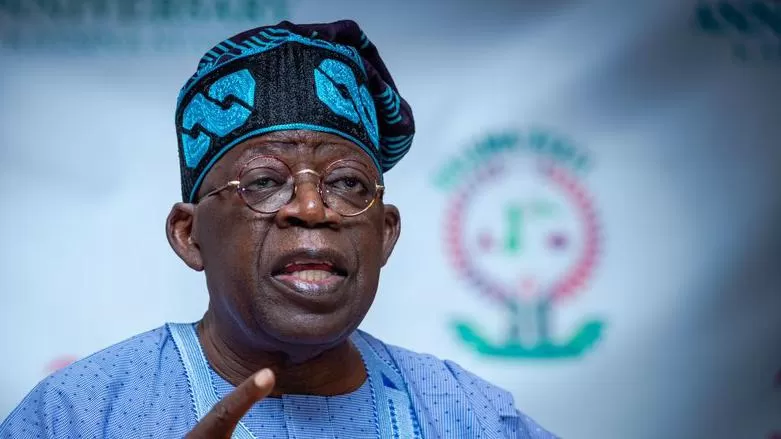 The Presidential flagbearer of All Progressives Congress (APC) Bola Tinubu has caused a stir after disclosing that he resorted to prayers in the battle to secure APC ticket.
Naija News reports that the former governor and National leader Tinubu stated this during his visit to Oba of Lagos, Rilwan Akiolu, on Sunday.
Recalling the experience, Tinubu, revealed his victory at the party's presidential primary did not come easy as he fought very hard to clinch the ticket.
According to Tinubu: "There is no Lagos indigene that has had the opportunity to become President of Nigeria, despite the contribution of the state to national stability and progress.
"The highest position attained by any Lagosian in national leadership is the position of Chief Judge of the Federation. I took up the fight to break this jinx.
"The battle to secure the APC ticket was hard. When I was almost fed up, I resorted to prayers. I also poured out my mind when I felt there was a gang-up against my person. Thank God that I have brought home the presidential ticket."
"The most important task is to get the people to vote for me in the 2023 presidential election. "We need to take this message to our people across communities, and sensitise them on the need to vote in the general elections," he said.
Reacting to the statement, some Nigerians were in disbelieve about prayer being the only thing the national leader resorted to, others commended the former governor for his resilience.
One Chris Az wrote; ''And God answered his prayers. The problem now is, i don't know which god he talking about"
Aminu Abullahi Bawa wrote; 'You can't pay $25000 to delegates and expect to fail.'
Samuel Nd wrote; ''Nigerian political confiquration is shared patrimony. I have alraedy known the done dealers. Tinubu is just trying to be modest. He will surely win 2023 presidential election! Mind you that Buhari is not Jonathan who chickened out when the pressure was too much for him to bear."
Musa Bwosh wrote; 'Are you sure it is prayer that got you the presidential ticket? we need a better confession.'
Faniran Solomon wrote; "You succeed with prayer by God's grace but make Lagos commercial nerve and extention of the federall territory we are proud of you."
Ojo Grace wrote; "Resorted in hell"